ActiveX: I had it, but I've lost it
ActiveX: I had it, but I've lost it
Plus, my computer's lost a few other things as well. But about ActiveX, every time I go into my website, this small window pops up (eventually) just as the page loads. It says. "Check to run ActiveX on this webpage". I click the "OK" button, the window goes away, however, the music only plays on one page, "About Katie", but not on the homepage or on any of the other pages where it's installed. If ActiveX has something to do with the music, and the slow-loading pages, how can I retrieve it?
I've double-checked in Internet Options that the sound on webpages is clicked on (checked) for I have no trouble with sound on other sites.
Would you mind checking out my website to see what's going on? I'd appreciate it!

I have also lost other programs on my puter within the last month or so. It's like one day they were there, the next day, gone! For instance, the IE icon that used to sit on the taskbar next to the Start button suddenly disappeared, as did the solitaire and hearts card games that came with the computer....gone suddenly, forever.... and were replaced with internet versions of the same games, which I don't want and never play! :-(
As a matter of fact, I cannot even find my word processor, Word Perfect12, anywhere. I see it in my Add/Remove Programs in Control Panel, but where's the icon or link to click on from the Start menu?
The System Restore program used to be linked in the upper left half of my Start menu, and that has disappeared. I finally located it at the very bottom of System Tools (Start, All Programs, Accessories, System Tools).
So I ran System Restore, setting it back three months, and the resulting screens told me that "nothing has changed on my computer", so there was nothing "to restore". Bunch of cra....uh, nonsense!
Is it true that IE and Windows XP and are going to be replaced by a different OS within a year or so? I've read and heard rumors to the effect, and if so, is this why suddenly, I'm starting to lose stuff  that I use every day—and having programs/utilities displaced, like System Restore and my word processor?
I bought this computer last October, it has all the latest whistles and bells, lots of storage, memory, and speed, so I expect this means a trip to the store where I got it, and take my list of Qs with me, if you so advise.... 
Anything you can offer regarding all this would be helpful, Janet!
TIA....I'll check back later..........

Answer my
OddballQOTW
and win my sparklin'
GOLD STAR
for your sig—CL hats are welcome!
Escape Into My World
when you visit my Website!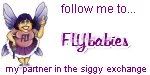 Are you age 50+, looking for caring, fun new friends? Join us here: