Pictures of Carter!
Pictures of Carter!
For those not on facebook (:
Here's some updated pictures of Carter!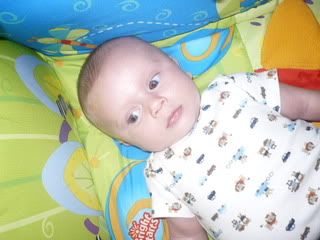 These pictures make Carter look like he's not happy all the time, but he SO is. He laughs, talks, smiles, ALL the time. He is just perfect. I can't believe he will be 3 months old in less than a week already.
Powered by
CGISpy.com