Anyone else weaning? Check in here!
Anyone else weaning? Check in here!
| | |
| --- | --- |
| | Tue, 11-24-2009 - 12:17pm |
I have officially begun weaning and am wondering who else on the board is weaning too?
My original goal was to EP for a year, but these days I can't imagine ever having made it that far. Pumping is just too stressful for me. I can't believe there are moms here who love to pump. If DD wasn't so incredibly clingy and always wanting to be held, maybe it would be different. I just can't pump comfortably and listen to her whine and cry. To make matters worse, I think she is teething or something because she has been worse than usual these last few days. The bout of mastitis and the breast abscess hasn't helped anything!
My mother only BFed me for 4 months, and DH didn't get ANY BM (his mother used to work in a factory and her doctor actually advised her against BFing because of the chemicals), so Elena has already done better than both of us, and by the time I am weaned she will have had close to 7 months of BM (even if it's just a couple of oz a day by the end).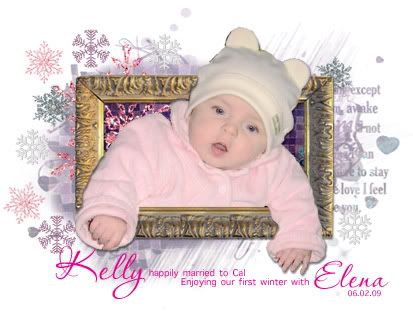 Thank you Joelle (mrsmoejoe) for my