Intro - New to AP'ing
Intro - New to AP'ing
Hi! I am Dianne and we just had our DD#2, Thalia (pronounced Tal-i-ya). We are pretty much going the AP this go around. Thalia is our Rainbow baby (baby after the loss of our son at 4 days old), so she is super extra special. I have never AP'ed with our children, besides breastfeeding. Bregan (our late son) was born at home (planned HB), he was our crunchy baby. My first son, Dakota (18)was BF'ed and he slept with me for awhile, DD#1 (Aidan - 4) never liked sleeping in our room or with us. She was also BF'ed, but we did do sleep training with her. Thalia is BF'ed, co-sleeps with us (either in the bed on my side or in her Arms Reach), plus we also BW with her! I do let Thalia cry some - but it's more when I just can't get to her right at that moment, but I know she is safe. Maybe with #4 I am little more immune to the fussiness - LOL! ;)
Anyway, I have never read Dr. Sears, but I do have his delay VAX schedule to give to my ped tomorrow for Thalia's appt. But, I am sure I do have some general questions for later. I just wanted to stop by and introduce myself!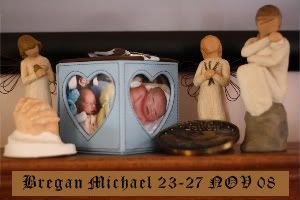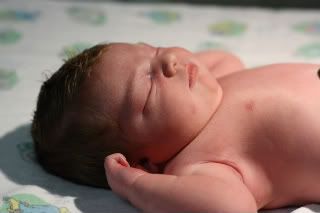 http://rememberingbregan.blogspot.com
/ Dianne Wife to Super, Awesome, No Limits US Army Officer - Matthew. Mummy to: DS - Dakota John - 18 yo., DD - Aidan Isabella - 4 yo., DS - Angel - Bregan Michael - 3 1/2 days old 11/23-11/27/2008, DD- Thalia Evan 1/24/10, 2 x Miscarriage Survivor 2003 & 2004.