Crop tool in Gimp... (For Torie)
Crop tool in Gimp... (For Torie)
Torie, Here is the crop tool in Gimp.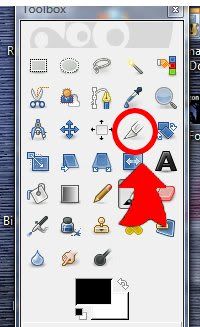 To use it, have your photo open, then click the crop tool. Then drag and click again and it will crop out anything outside of the box you have drawn. You can change the options for cropping too. You can crop just one layer, or the whole project you are working on. It will depend on if you have the box, "current layer only" checked.
You can set a specific size for the crop box, instead of having to drag and draw your own box. Just click "fixed" and change the drop down to "size", and put in whatever size box you want. For example, 200x200. Those are pretty much the only options I've played around with when cropping something. I really don't know what all the other stuff means. :0) Hope this helps.