Sarina's sigs
Sarina's sigs
Hiya ladies! I know I've been afk for a while... but I have been working on sigs a TON! It's amazing how having a baby can inspire creativity out the wazoo!!!!
Anyways... I wanted to share the sigs I've been making of Sarina and the kids. Let me know what you think!!!!!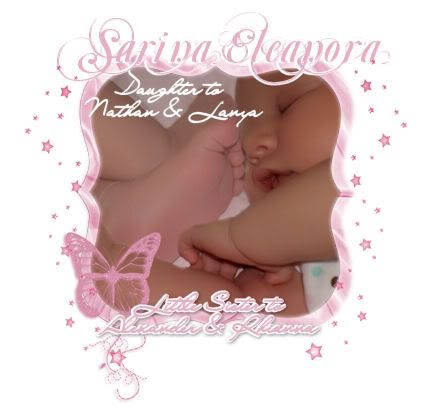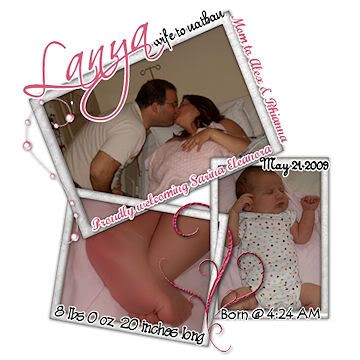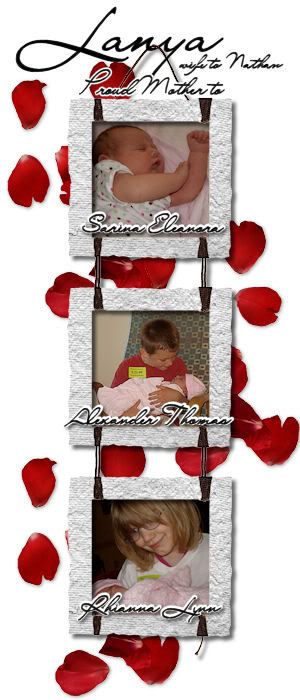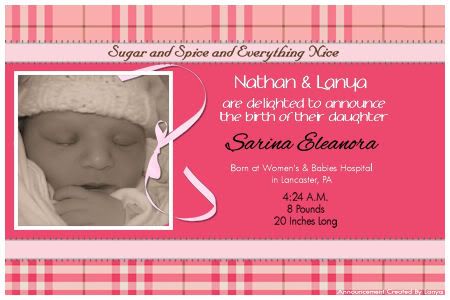 The last one is the Birth Annoucement I made to email my family. The original size of it is a 6x4 inch in case of them wanted to print it out.
So ladies... WDYT????
Get your own siggy rotator
here
*Thank you SMFB Ladies for the wonderful Sigs!*