Day 3, Part One - Cape May, and Pony Rides
Day 3, Part One - Cape May, and Pony Rides
Our big thing today was going to be Mickey's Very Merry Christmas Party.  I didn't want us to head to a park in the morning so planned some different and new activities for us!  We were all up shortly after 6:00 when one of the kids woke up.  We hung in the room for a bit and then at 9:00 left for the Beach Club Resort and breakfast at Cape May Cafe.  We self parked with ease, after the man at the gate said it would be tricky getting a spot and then walked over to the hotel.  It's a quick walk from the self park lot to the hotel but a REALLY pretty one!
Walked into the resort and found a breathtaking gingerbread carrousel!!!  It really was gorgeous.  The pictures I've seen on the different planning sites really don't do it justice!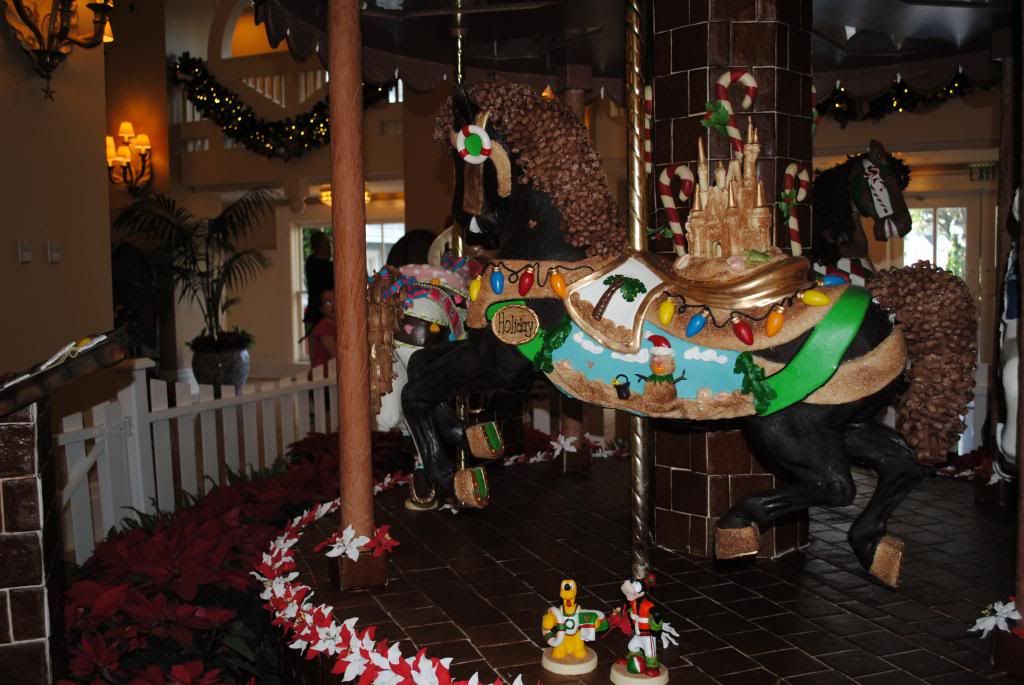 After drooling for a few minutes more we headed over to Cape May Cafe for 9:50 ADR.  We checked in and were seated about ten minutes later.  We had never been here for breakfast and the kids were thrilled by the tablecloth you can color on!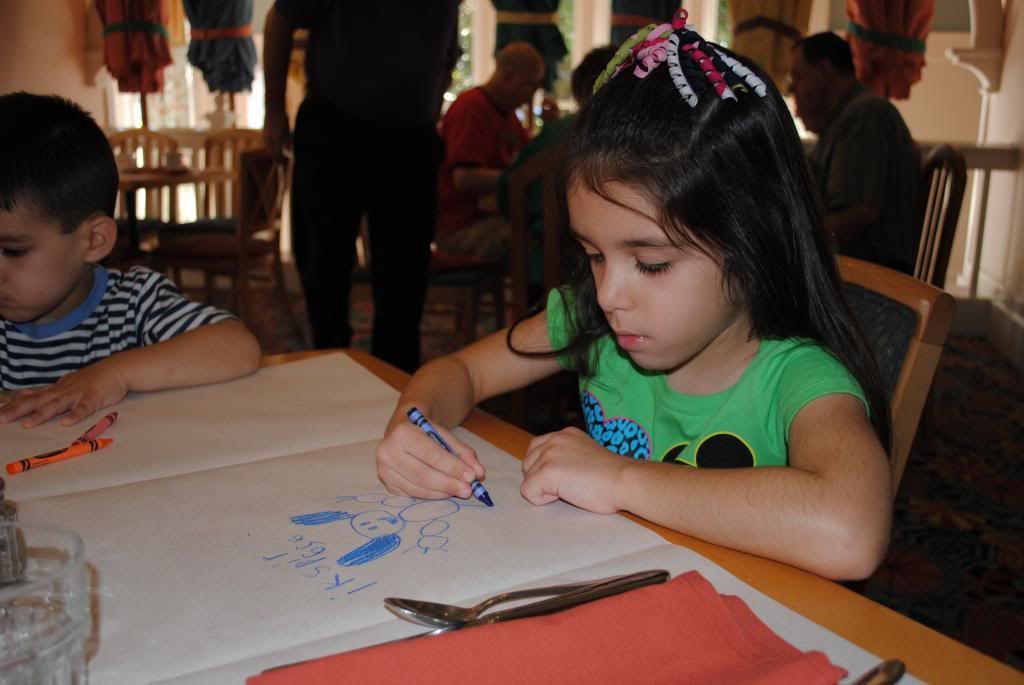 We met Donald almost immediatly, followed by Minnie and Goofy.  All three characters were wonderful with the kids!  I felt like this breakfast had the best character meal interaction of the week.
After breakfast, which by the way consisted of standard breakfast fare that was yummy, we headed out the back entrance of the resort to check out the area.  OMG, I fell in LOVE!!!  We let the kids play in the sand a bit, drooled over the pool, and took a walk down to the pier where the boat dock is.  I really want to stay there next time... Fingers crossed things are going well and we can!  An airplan was writing in the sky and I was ecstatic to capture the word "Love" in the sky above my families heads in WDW!  I felt like it was a magic moment for us.
Next up was pony rides Fort Wilderness!!!  I hadn't been there in years but Gabi is pretty obsessed with horses and I've read that this is worth the trip over.  It was pretty hot when we got there but the kids were excited!  When we got to Fort Wilderness, we parked and took the bus through the resort to the settlement.  We were able to see several campsites that were decorated for the holidays in true Disney fashion.  We arrived at the stable and checked in for the pony rides.  There was one little girl ahead of us and another crying because she was too tall for the ponies but too young for the horseback riding experience.  :(  I felt bad for her, I'm pretty sure in another year Gabi would be in the same spot...  The kids are given helmets and they ask if you can lead them on the pony around a little fenced in area.  It was a lot of fun.  I was nervous since I have no experience with horses but our pony, Cloud, seemed to know just what to do.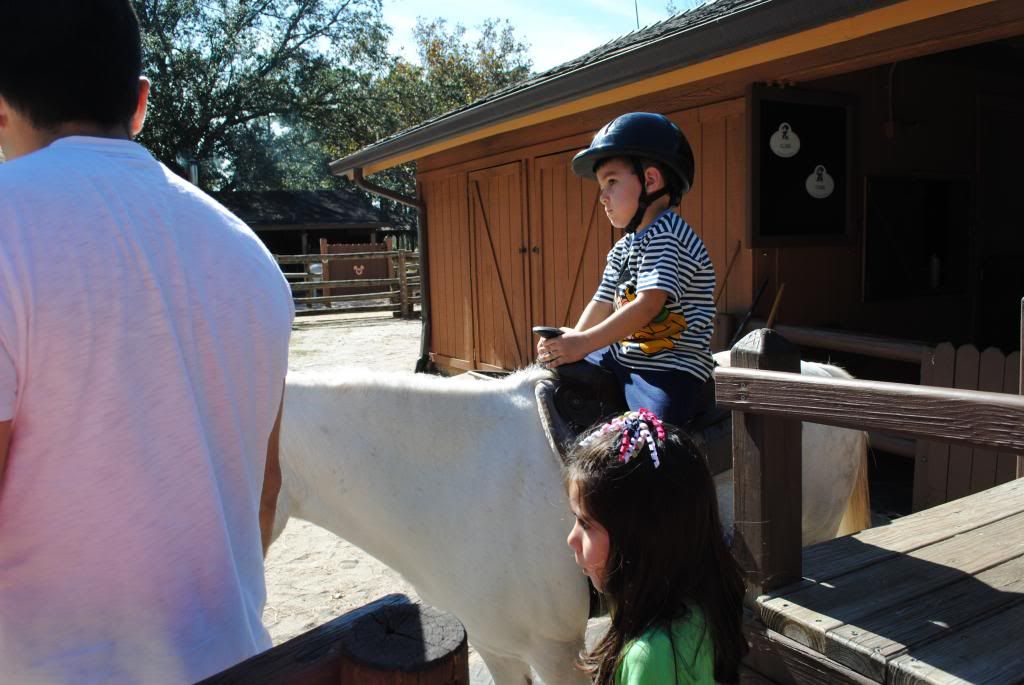 After the pony rides I tried to tip the girl who was helping us but she couldn't take tips. :(  This was the second time this trip that had happend to me... I felt bad as the girl was very nice.   We explored the stables for the horses as well and were amazed at how big they were!!!  I actually live in an area where horse farms are on every corner (I pass three between my house and Gabi's school) but like I said, I know nothing about them!  That all might change this summer though as Gabi is asking to go to horseback riding camp for a week...  Anyway, the stable had some cool displays about the history between Walt Disney and horses.  I'm really glad we took the time to go over there.
It was HOT by now and we were off to swim!  
Next up... Mickey's Very Merry Christmas Party!