5 DPO and early hopes
5 DPO and early hopes
Having had 2 boys more by surprise than intention this whole "watching the chart" thing is new to me. Based on all my stats O occurred 5 days ago & I have been feeling really nauseous since. I have my fingers crossed but refuse to test until closer to 15 DPO.


We tried Shettles with #2 trying for a girl & wound up with DS#2. This time I am focused more on supplements & keeping DH's boys "low" through loads of trying. My mother swore by that part as she had 2 girls by that method.




I don't remember being so nauseous with either of my boys but hate to get my hopes up just based on tummy isses.




Anyone more experienced at charting who could take a look at mine & give thoughts would be really appreciated. TIA!!

Powered by CGISpy.com
Thanks to everyone
for my wonderful new siggies!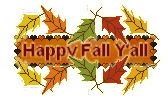 My Ovulation Chart