New here and hoping for a girl
New here and hoping for a girl
Hello! My name is Lisa and I am the mother of 2 wonderful boys. David just turned 2 in September & Joshua will be 1 just before the New Year. DH & I are TTC#3 and hoping for a bit of pink this time.
When we started TTC#2 I had just started learning about methods and how to chart. We were using Shettles for a girl and........ well....... obviously it didn't work for us. I think now (looking back) that our timing was off. I am being more aware of my body signals this time & trying to learn other things we can do to "help" a bit of that pink dust find our house.
Would love any input. I am checking out more details on Shettles & have seen some of the info on In-Gender regarding diet to help conceive a girl. I just don't want to leave any stone unturned, as it were. TIA!!!!

Powered by CGISpy.com
Thanks to everyone
for my wonderful new siggies!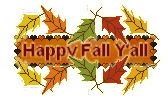 My Ovulation Chart