NEWS: Mothers who breastfeed beyond babyhood
NEWS: Mothers who breastfeed beyond babyhood
| | |
| --- | --- |
| | Sat, 07-21-2012 - 12:05am |
Mothers who breastfeed beyond babyhood
Mothers who breastfeed beyond babyhood
Can breastfeeding really be good for older children? Emma Cook meets mothers who keep going up to school age and beyond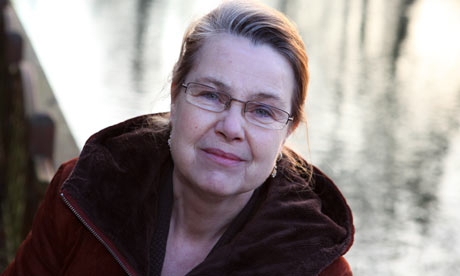 Ann Sinnott, author of Breastfeeding Older Children. Photograph: Graham Turner
Few mothering habits, it seems, are guaranteed to provoke quite such a reaction as breastfeeding beyond babyhood. When I told anyone who happened to be interested that I was interviewing Ann Sinnott, a mother who had breastfed her daughter for over six years and has now written a book on the subject, reactions ranged from discreet grimaces to outright revulsion. If I'd said I was about to meet someone who believed swearing at children was to be encouraged along with smacking them daily, the disapproval could not have been greater.
"It's obviously about her own needs, not her child's," a few mothers said, while one or two men, more predictably, homed in on the sexual potential. "She probably gets turned on by it." My seven-year-old son (keen breastfeeder for seven months) wasn't exactly neutral. "Yuck. Imagine me coming home from school and saying, 'OK, Mum, can I suck from your bosoms now?' It's weird."
If we find it weird, argues Sinnott, it's simply because we're not used to it. When was the last time you noticed a mother breastfeeding her eight-year-old in the local park? In public, at least, it isn't done. "But children aren't cultural creatures like us," says Sinnott. "Their biological imperatives are intact." Such an imperative is to feed as often – and as long – as possible, whether that be to two years old, eight or well beyond. In other cultures it is completely natural to respond to such needs, Sinnott claims, with three and four-year-olds continuing to breastfeed in Greenland, five-year-olds in Hawaii and seven-year-olds among the Inuit.
We know from a wealth of research the health advantages of long-term breastfeeding. The World Health Organisation (WHO) now recommends breastfeeding with "appropriate complementary foods" for up to two years or beyond. But what about that key word "beyond"? Physiologically, there is no research, as yet, to suggest that breastfeeding for longer than two years is significantly beneficial. As the WHO says: "We don't know. There is no evidence either way."
Sinnott is, however, passionate about the advantages, even though the evidence she cites is overwhelmingly anecdotal, and personal. "A child who has been breastfed to their heart's content ... has a basic sunny aspect to their nature," she says. "They are amazing; self-confident and outgoing but not in a brash way – the anecdotal evidence is overwhelming."
At one point she mentions a 16-year-old boy who was regularly fed by his mother and cites examples of even older children. She says breastfeeding adolescents isn't a practice she would dismiss out of hand
Read more: http://www.guardian.co.uk/lifeandstyle/2010/jan/09/breastfeeding-older-children?INTCMP=ILCNETTXT3487