2 Christian aid groups suspended
2 Christian aid groups suspended
http://www.google.com/hostednews/ap/article/ALeqM5jdOWVCqFHG7JX7qgh1fGOv_fhwAgD9G239401
"2 Christian aid groups suspended in Afghanistan
By ROHAN SULLIVAN (AP) – 2 hours ago
KABUL, Afghanistan — Afghan authorities suspended two Christian foreign aid groups Monday on suspicion of proselytizing in the strictly Islamic nation and said a follow-up investigation would include whether other groups were trying to convert Muslims.
U.S.-based Church World Service and Norwegian Church Aid will not be allowed to operate while the allegations, aired Sunday on Afghan television, are investigated, said Mohammad Hashim Mayar, the deputy director of the Afghan government office that oversees nongovernment organizations, known as NGOs.
An investigation commission including officers from the National Security and Interior Ministries had been appointed, he said.
Both organizations denied the allegation, and Mayar said officials did not have any evidence of proselytizing beyond the television report.
"They are investigating whether the groups were proselytizing or not," Mayar said. "They will report back and also assess what is the impact of closing these NGOs. The investigation will include whether other groups or individuals are involved."
Norwegian Church Aid Secretary-General Atle Sommerfeldt said in a statement that his organization has a firm policy of not attempting "to convert people to another religion" in all countries where it operates.
Maurice Bloem, deputy director of programs for Church World Service, said in a statement that his organization does not proselytize, in accordance with the code of conduct for NGOs.
Bloem said Church World Service has worked inside Afghanistan since 1979, always in partnership with local Afghan organizations, and has been serving half a million people of different faiths there. He said its mission is to assist the Afghan people.
Proselytizing is illegal in Afghanistan, as it is in many Muslim countries. It is a hot-button issue for many Afghans sensitive to the influence of the scores of foreign aid groups operating in the country to help it recover from decades of war."
(article continues...)

Blessings,
Gypsy
)O(
Strong like a mountain,
Flowing like a river."
~~Tai Chi Chih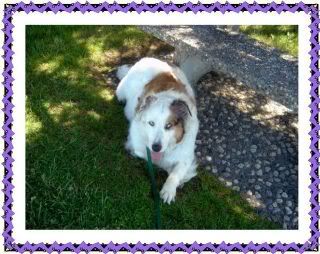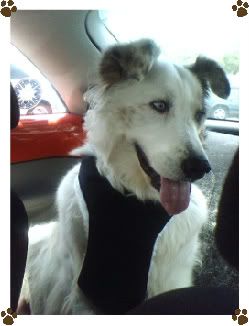 Mika Dog
"All things share the same breath;
the beast, the tree, the man.
The Air shares its spirit with
all the life it supports."
--Chief Seattle
"If there are no dogs in Heaven,
then when I die I want to go where they went."
~Will Rogers
"The greatness of a nation and its moral progress
can be judged by the way its animals are treated."
~~Mahatma Gandhi