Bankruptcy delays church sex abuse case
Bankruptcy delays church sex abuse case
| | |
| --- | --- |
| | Mon, 10-19-2009 - 12:23pm |
http://www.google.com/hostednews/ap/article/ALeqM5gpGQMt6LBG2r4b05dlRDSGHCdAsAD9BE7KTO0
from the article:
"Bankruptcy filing delays church sex abuse case
By BRIAN WITTE (AP) – 1 hour ago
ANNAPOLIS, Md. — A sex abuse case against Delaware's Catholic Diocese of Wilmington and a former priest will be delayed after the diocese filed for federal bankruptcy protection on the eve of trial.
The bankruptcy filing late Sunday delays a lawsuit that had been set to start Monday in Kent County Superior Court, the first of eight consecutive abuse trials scheduled in Delaware.
"This is a painful decision, one that I had hoped and prayed I would never have to make," the Rev. W. Francis Malooly, the bishop of the diocese, said in a statement on the diocese's Web site.
Wilmington is the seventh U.S. Catholic diocese to seek Chapter 11 bankruptcy protection since the church abuse scandal erupted seven years ago in the Archdiocese of Boston.
The Wilmington diocese covers Delaware and the Eastern Shore of Maryland and serves about 230,000 Catholics.
Thomas Neuberger, an attorney representing 88 alleged victims, described the bankruptcy filing as a "desperate effort to hide the truth from the public and conceal the thousands of pages of scandalous documents" from being made public in court.
"This filing is the latest, sad chapter in the diocese's decades long 'cover-up' of these despicable crimes, to maintain the secrecy surrounding its responsibility and complicity in the sexual abuse of hundreds of Catholic children," Neuberger said in a statement.
Malooly said the decision was made "after careful consideration and after consultation with my close advisers and counselors" and that he believed "we have no other choice." He said "filing for Chapter 11 offers the best opportunity, given finite resources, to provide the fairest possible treatment of all victims of sexual abuse by priests of our diocese."
(article continues...)
Blessings,
Gypsy
)O(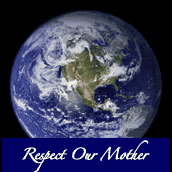 "What is life? It is the flash of a firefly in the night.
It is the breath of a buffalo in the wintertime.
It is the little shadow which runs across the grass
and loses itself in the sunset.
- Crowfoot, Blackfoot warrior and orator

Blessed Be!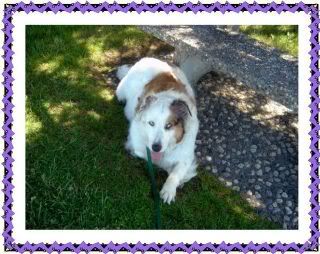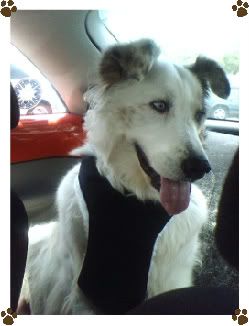 Mika Dog
"All things share the same breath;
the beast, the tree, the man.
The Air shares its spirit with
all the life it supports."
--Chief Seattle
"If there are no dogs in Heaven,
then when I die I want to go where they went."
~Will Rogers
"The greatness of a nation and its moral progress
can be judged by the way its animals are treated."
~~Mahatma Gandhi
"Life is a state of mind." ~~from Being There.