"Blue Law" on it's way out in NJ?
"Blue Law" on it's way out in NJ?
http://www.cbsnews.com/stories/2010/03/27/ap/business/main6338693.shtml?utm_source=feedburner&utm_medium=feed&utm_campaign=Feed%3A+CBSNewsPCAnswer+%28PC+Answer%3A+CBSNews.com%29
"NJ County's Sunday Buying Ban May Be Checking Out
New Jersey Governor Sees Green In Lifting Blue Law That Bans Shopping In County With 5 Malls
(AP) PARAMUS, N.J. (AP) - If you live in northern New Jersey, in one of the country's richest, most densely populated counties, you can buy food and liquor on Sundays, but not clothes, furniture or electronics.
That's because Bergen County, with its five malls and 900,000 residents, still enforces "blue laws" that prohibit Sunday shopping except for essentials.
Bergen's law is among the last in the country. Now it too could be on its way out to satisfy New Jersey's hunger for more sales taxes. The budget proposed by Republican Gov. Chris Christie assumes $65 million in new sales tax revenue by jettisoning the law starting July 1. "
Blessings,
Gypsy
)O(
Strong like a mountain,
Flowing like a river."
~~Tai Chi Chih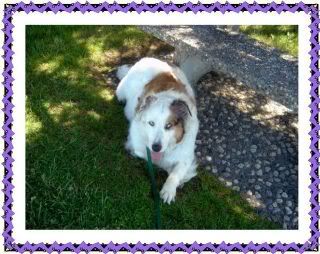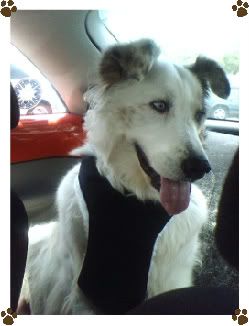 Mika Dog
"All things share the same breath;
the beast, the tree, the man.
The Air shares its spirit with
all the life it supports."
--Chief Seattle
"If there are no dogs in Heaven,
then when I die I want to go where they went."
~Will Rogers
"The greatness of a nation and its moral progress
can be judged by the way its animals are treated."
~~Mahatma Gandhi