Cannot Hold Graduation in Cathedral
Cannot Hold Graduation in Cathedral
http://www.nbcconnecticut.com/news/local-beat/Judge-Says-Enfield-Cannot-Hold-Graduation-in-Cathedral--95283619.html
Judge Says Enfield Cannot Hold Graduation in Cathedral
Updated 8:28 PM EDT, Mon, May 31, 2010
"The town of Enfield cannot hold high school graduation ceremonies at First Cathedral in Bloomfield.
A federal court judge issued a ruling on Monday
Two Enfield high school students and their parents wanted to prevent the school from holding graduation in the church and the ACLU and Americans United for Separation of Church and State brought the suit, saying using the church for graduations would be unconstitutional.
"We acknowledge the profound belief of adherents to many faiths that there must be a place in the student's life for precepts of a morality higher even than the law we today enforce," the judge wrote. "While agreeing with that principle, it is the conclusion of this court that that "place" is not graduation night at First Cathedral for Enfield High School or Enrico Fermi High School."
(article continues...)

Blessings,
Gypsy
)O(
Strong like a mountain,
Flowing like a river."
~~Tai Chi Chih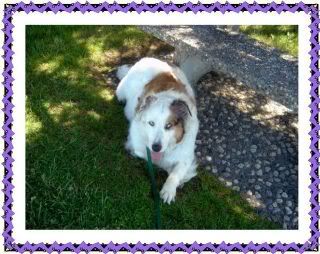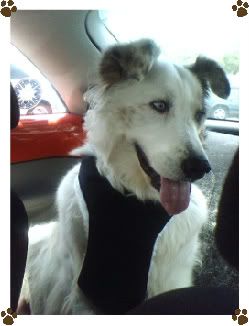 Mika Dog
"All things share the same breath;
the beast, the tree, the man.
The Air shares its spirit with
all the life it supports."
--Chief Seattle
"If there are no dogs in Heaven,
then when I die I want to go where they went."
~Will Rogers
"The greatness of a nation and its moral progress
can be judged by the way its animals are treated."
~~Mahatma Gandhi