For families of Muslim 9/11 victims
For families of Muslim 9/11 victims
http://www.usatoday.com/news/nation/2010-09-03-1Amuslims911_CV_N.ht
For families of Muslim 9/11 victims, a new pain
By Rick Hampson, USA TODAY
NEW YORK — After that cruel day nine Septembers ago, Talat Hamdani felt twice victimized: first by fellow Muslims who killed her son, then by fellow Americans who doubted that a Muslim like her Salman died a hero at the World Trade Center.
Now, Hamdani says that with anti-Muslim feeling aroused by plans for an Islamic community center and mosque two blocks from the Ground Zero site, she again feels like a double victim.
"It's worse now than it was then," says Hamdani, a retired middle school English teacher who supports the project. Despite feeling an anti-Muslim backlash in the weeks after the Sept. 11, 2001, attacks, she says, "at least there was empathy then. I got tons of support. Now I'm getting hate mail."
Hamdani is one of hundreds of American Muslims who lost loved ones on 9/11, yet found themselves tarred, because of their faith, by the attacks. As 9/11's ninth anniversary approaches, some of these Muslims worry that the controversy over the mosque near Ground Zero is feeding a revival of the Islamophobia of 2001.
FBI statistics show that hate crimes against Muslims remain relatively rare. But recent headlines reflect tension over Muslims' place in America: A young man is accused of stabbing a Muslim cab driver in New York City last month. A Florida preacher plans to mark Sept. 11 by publicly burning Qurans. Across the nation, groups oppose plans to build mosques, including ones proposed by moderate congregations.
Yet 9/11 had more Muslim victims (about 60 of nearly 3,000 killed) than terrorist hijackers (19).
They included an assistant bank vice president and a cook, a commodities trader and a waiter, an insurance executive, a security guard and an IT guy.
They included immigrants from all over: Sarah Khan, a cafeteria manager from Guyana; Syed Abdul Fatha, a copy machine operator from India; Zuhtu Ibis, a computer technician from Turkey. There was Michael Baksh, a Pakistani immigrant on his first day of work at the insurance firm Marsh & McLennan, and Abdoul Karim Traore, who had risen at 3 a.m. that day to deliver USA TODAY before reporting to work as a cook at Windows on the World restaurant. Karamo Trerra, a computer tech, was ready to celebrate his fourth wedding anniversary on Sept. 12.
(article continues...)
Blessings,
Gypsy
)O(
Strong like a mountain,
Flowing like a river."
~~Tai Chi Chih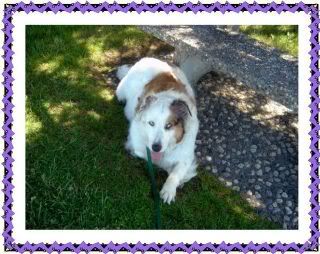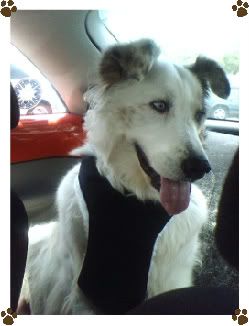 Mika Dog
"All things share the same breath;
the beast, the tree, the man.
The Air shares its spirit with
all the life it supports."
--Chief Seattle
"If there are no dogs in Heaven,
then when I die I want to go where they went."
~Will Rogers
"The greatness of a nation and its moral progress
can be judged by the way its animals are treated."
~~Mahatma Gandhi