Film: "8: The Mormon Proposition"
Film: "8: The Mormon Proposition"
http://www.chron.com/disp/story.mpl/life/religion/7059199.html?utm_source=feedburner&utm_medium=feed&utm_campaign=Feed%3A+houstonchronicle%2Flrel+%28HoustonChronicle.com+--+Religion%29
"he Mormon role behind Proposition 8
By ANKITA RAO RELIGION NEWS SERVICE
June 17, 2010, 5:54PM
photo
David Daniels : Religion News Service
Is it a love letter from liberal Mormons to their church, or a Michael Moore-style hit piece on Mormon leaders?
The film 8: The Mormon Proposition, explores the role of the Church of Jesus Christ of Latter-day Saints in repealing same-sex marriage in California nearly two years ago. After debuting at last winter's Sundance Film Festival, the film opens in 15 cities nationwide today.
Director Reed Cowan had originally set out to document homeless and suicidal Mormon teens when another topic caught his attention.
In 2008, about six months after California's Supreme Court had struck down a ban on gay marriage, voters approved Proposition 8, a referendum that restricts marriage to heterosexual couples.
The LDS church's support for the referendum went all but unnoticed — for a time - until Mormons' significant deployment of moral and financial capital was discovered. Earlier this month, the LDS church agreed to pay a $5,500 fine for not reporting all of its nonmonetary contributions in support of Prop. 8.
In the documentary, gay Mormon couples, families and ex-church members chronicle the church's campaign behind Proposition 8."
(article continues...)
Blessings,
Gypsy
)O(
Strong like a mountain,
Flowing like a river."
~~Tai Chi Chih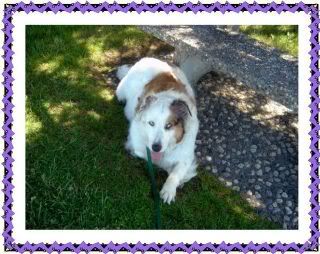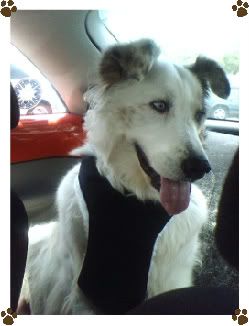 Mika Dog
"All things share the same breath;
the beast, the tree, the man.
The Air shares its spirit with
all the life it supports."
--Chief Seattle
"If there are no dogs in Heaven,
then when I die I want to go where they went."
~Will Rogers
"The greatness of a nation and its moral progress
can be judged by the way its animals are treated."
~~Mahatma Gandhi