Graham disinvited to Pentagon Prayer Day
Graham disinvited to Pentagon Prayer Day
http://www.washingtonpost.com/wp-dyn/content/article/2010/04/22/AR2010042204442.html
from the article:
"Army disinvites Graham to Pentagon Prayer Day
By ANNE FLAHERTY
The Associated Press
Thursday, April 22, 2010; 8:06 PM
WASHINGTON -- Evangelist Franklin Graham's invitation to speak at a Pentagon prayer service has been rescinded because his comments about Islam were inappropriate, the Army said Thursday.
Graham, the son of famed evangelist Billy Graham, in 2001 described Islam as evil. More recently, he has said he finds Islam offensive and wants Muslims to know that Jesus Christ died for their sins.
Army spokesman Col. Tom Collins said Graham's remarks were "not appropriate."
"We're an all-inclusive military," Collins said. "We honor all faiths. ... Our message to our service and civilian work force is about the need for diversity and appreciation of all faiths."
The Military Religious Freedom Foundation had raised the objection to Graham's appearance, citing his past remarks about Islam.
Collins said earlier this week that the invitation to attend the National Day of Prayer event at the Pentagon wasn't from the military but from the Colorado-based National Day of Prayer Task Force, which works with the Pentagon chaplain's office on the prayer event.
As co-honorary chair of the task force, Graham was expected to be the lead speaker at the May 6 Pentagon service. Country singer Ricky Skaggs was expected to perform.
Since Graham's invitation was rescinded, the task force has decided not to participate in the military prayer service, Collins said.
The decision suggests a growing sensitivity in recent years among senior Pentagon officials to the divide between the U.S. military and Muslims. Graham attended a Pentagon prayer service in 2003, despite objections by Muslim groups."
(article continues...)
Blessings,
Gypsy
)O(
Strong like a mountain,
Flowing like a river."
~~Tai Chi Chih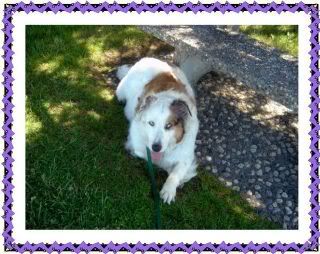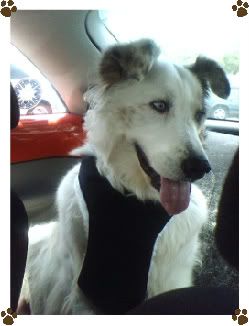 Mika Dog
"All things share the same breath;
the beast, the tree, the man.
The Air shares its spirit with
all the life it supports."
--Chief Seattle
"If there are no dogs in Heaven,
then when I die I want to go where they went."
~Will Rogers
"The greatness of a nation and its moral progress
can be judged by the way its animals are treated."
~~Mahatma Gandhi