Judge denies Prop. 8 backers delay
Judge denies Prop. 8 backers delay
| | |
| --- | --- |
| | Tue, 10-27-2009 - 12:01pm |
http://www.sfgate.com/cgi-bin/article.cgi?f=/c/a/2009/10/26/BASI1AABK3.DTL
from the article:
"Judge denies Prop. 8 backers delay on memos
Bob Egelko, Chronicle Staff Writer
Monday, October 26, 2009
(10-25) 17:05 PDT SAN FRANCISCO -- A federal judge said sponsors of California's ban on same-sex marriage may not delay in handing over campaign strategy documents to gay-rights groups that are looking for evidence of anti gay bias as they try to overturn the measure.
The sponsors had sought to keep the documents while challenging the order to turn them over in an appeals court.
But in a ruling late Friday, Chief U.S. District Judge Vaughn Walker of San Francisco said backers of Proposition 8 had failed to show that disclosing internal memos and e-mails would violate their freedom of speech or subject them to harassment.
He said they had refused to identify any documents that needed special protection and noted that he could order their opponents to keep any sensitive material confidential.
"It simply does not appear likely that (Prop. 8's) proponents will prevail on the merits of their appeal," Walker said.
He said he doubts that a federal appeals court even has jurisdiction to consider the dispute at this early stage of the case.
Prop. 8, approved by the voters last November, amended the California Constitution to define marriage as a union of a man and a woman, overturning a May 2008 state Supreme Court ruling that granted gays and lesbians the right to marry their chosen partners.
The lawsuit by two same-sex couples, a gay rights organization and the city of San Francisco contends Prop. 8 violated the U.S. Constitution's guarantee of equality by discriminating on the basis of sexual orientation and gender. Walker has scheduled a trial in January.
(article continues...)
Blessings,
Gypsy
)O(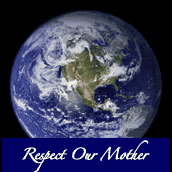 "What is life? It is the flash of a firefly in the night.
It is the breath of a buffalo in the wintertime.
It is the little shadow which runs across the grass
and loses itself in the sunset.
- Crowfoot, Blackfoot warrior and orator

As Above, So Below.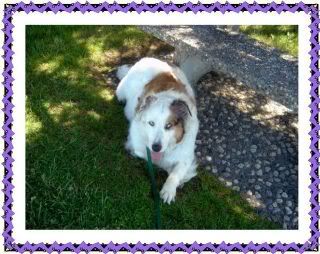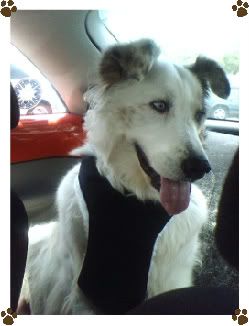 Mika Dog
"All things share the same breath;
the beast, the tree, the man.
The Air shares its spirit with
all the life it supports."
--Chief Seattle
"If there are no dogs in Heaven,
then when I die I want to go where they went."
~Will Rogers
"The greatness of a nation and its moral progress
can be judged by the way its animals are treated."
~~Mahatma Gandhi