Judge orders church bells toned down
Judge orders church bells toned down
| | |
| --- | --- |
| | Tue, 09-08-2009 - 12:04am |
http://www.upi.com/Odd_News/2009/08/02/Church-bells-toned-down-neighbors-rejoice/UPI-74691249254703/
"Church bells toned down, neighbors rejoice
Published: Aug. 2, 2009 at 7:11 PM
Neighbors of a Phoenix church say they're enjoying the relative quiet now that a judge has stopped the church from frequently ringing its computerized bells.
The bells at the Cathedral of Christ the King -- a conservative Christian church with a congregation of about 150 -- were rung every half hour beginning at 6 a.m., with songs four times a day, seven days a week. Neighbors complained.
Church officials proposed cutting the schedule to once an hour from 8 a.m. to 8 p.m., with just one song per day. Neighbors countered that the bells should ring on Sunday only, but the church kept ringing the bells and residents took their case to court.
A judge ruled in May the church had to tone down its bells, The Arizona Republic reported Sunday.
"It's hard to explain how nice it is to be able to enjoy your home again," Sam Jensen told the newspaper, saying he no longer needs to listen to artificial-rain sounds he used to play just to find peace.
Al Brooks said he has gone back to reading his newspaper on his back porch, at times taking a nap when he is finished."
ANOTHER LINK:
http://www.azcentral.com/12news/news/articles/churchbellsfolo090309-CR.html
Blessings,
Gypsy
)O(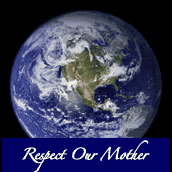 "What is life? It is the flash of a firefly in the night.
It is the breath of a buffalo in the wintertime.
It is the little shadow which runs across the grass
and loses itself in the sunset.
- Crowfoot, Blackfoot warrior and orator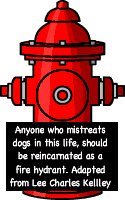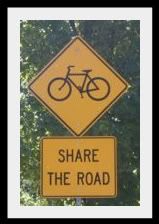 Dog fighting is cruelty, which is a human activity and a human illness.
It's not the dog's fault.
All dogs need to be evaluated as individuals."
--Tim Racer, one of BAD RAP's founders
http://www.badrap.org/rescue
/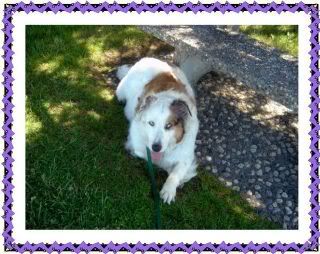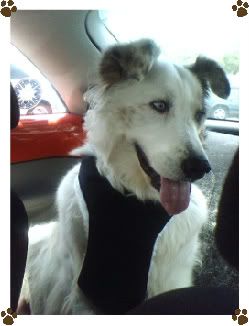 Mika Dog
"All things share the same breath;
the beast, the tree, the man.
The Air shares its spirit with
all the life it supports."
--Chief Seattle
"If there are no dogs in Heaven,
then when I die I want to go where they went."
~Will Rogers
"The greatness of a nation and its moral progress
can be judged by the way its animals are treated."
~~Mahatma Gandhi
"Life is a state of mind." ~~from Being There.