Kadhafi proselytizing to Italian models
Kadhafi proselytizing to Italian models
| | |
| --- | --- |
| | Tue, 11-17-2009 - 12:43pm |
http://www.google.com/hostednews/afp/article/ALeqM5gfQ2aOPvShXfyOZu230WZ-9Es6lA
"Women paid to listen to Kadhafi speech: media
(AFP) – 1 day ago
ROME — Libyan leader Moamer Kadhafi gave a speech to 100 young Italian women recruited by a model agency and urged them to convert to Islam, newspapers reported on Monday.
The young women selected for Kadhafi's speech in Rome late Sunday each had to be at least 1.70 metres (five feet seven inches) be "pleasant" and "well dressed" but low cut tops and mini-skirts were banned, the newspapers said.
Each woman was paid between 50 and 60 euros and was hired by the Hostessweb agency, the reports said.
The women were told to got to a luxury hotel in the Via Veneto, without knowing why, and were then taken in buses to the Libyan ambassador's residence. Kadhafi is in Rome for the Food and Agriculture Organisation (FAO) summit.
The leader of the Libyan revolution arrived one hour late at 10:30pm to the amazement of the women who had expected a party rather than a lesson on the history of relations between Islam and the West and the role of women.
Kadhafi spoke for one hour during which the women were given nothing to eat or drink, the reports said."
(article continues...)
Blessings,
Gypsy
)O(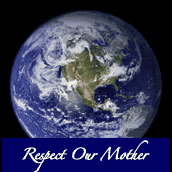 "What is life? It is the flash of a firefly in the night.
It is the breath of a buffalo in the wintertime.
It is the little shadow which runs across the grass
and loses itself in the sunset.
- Crowfoot, Blackfoot warrior and orator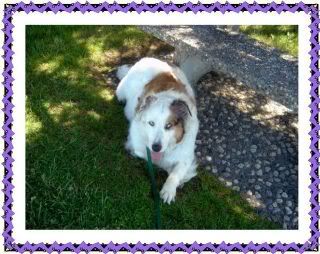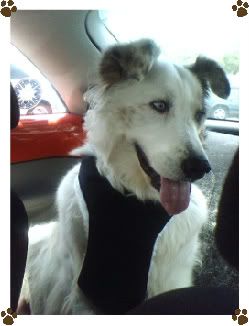 Mika Dog
"All things share the same breath;
the beast, the tree, the man.
The Air shares its spirit with
all the life it supports."
--Chief Seattle
"If there are no dogs in Heaven,
then when I die I want to go where they went."
~Will Rogers
"The greatness of a nation and its moral progress
can be judged by the way its animals are treated."
~~Mahatma Gandhi