LA church starts pet service
LA church starts pet service
| | |
| --- | --- |
| | Wed, 11-04-2009 - 11:50am |
http://www.google.com/hostednews/ap/article/ALeqM5i7tADnxuR79MJPcf7h0C8jxGSMGQD9BONI100?index=5
from the article:
"Gone to the dogs: LA church starts pet service
By GILLIAN FLACCUS (AP) – 3 hours ago
LOS ANGELES — When the Rev. Tom Eggebeen took over as interim pastor at Covenant Presbyterian Church three years ago, he looked around and knew it needed a jump start.
Most of his worshippers, though devoted, were in their 60s, attendance had bottomed out and the once-vibrant church was fading as a community touchstone in its bustling neighborhood.
So Eggebeen came up with a hair-raising idea: He would turn God's house into a doghouse by offering a 30-minute service complete with individual doggie beds, canine prayers and an offering of dog treats. He hopes it will reinvigorate the church's connection with the community, provide solace to elderly members and, possibly, attract new worshippers who are as crazy about God as they are about their four-legged friends.
Before the first Canines at Covenant service last Sunday, Eggebeen said many Christians love their pets as much as human family members and grieve just as deeply when they suffer — but churches have been slow to recognize that love as the work of God.
"The Bible says of God only two things in terms of an 'is': That God is light and God is love. And wherever there's love, there's God in some fashion," said Eggebeen, himself a dog lover. "And when we love a dog and a dog loves us, that's a part of God and God is a part of that. So we honor that."
The weekly dog service at Covenant Presbyterian is part of a growing trend among churches nationwide to address the spirituality of pets and the deeply felt bonds that owners form with their animals.
Traditionally, conventional Christians believe that only humans have redeemable souls, said Laura Hobgood-Oster, a religion professor at Southwestern University in Georgetown, Texas.
But a growing number of congregations from Massachusetts to Texas to California are challenging that assertion with regular pet blessings and, increasingly, pet-centric services, said Hobgood-Oster, who studies the role of animals in Christian tradition."
(article continues...)

Blessings,
Gypsy
)O(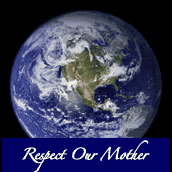 "What is life? It is the flash of a firefly in the night.
It is the breath of a buffalo in the wintertime.
It is the little shadow which runs across the grass
and loses itself in the sunset.
- Crowfoot, Blackfoot warrior and orator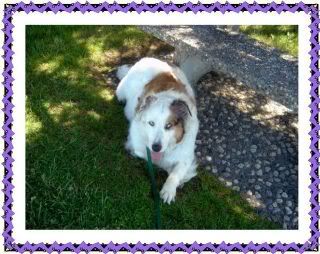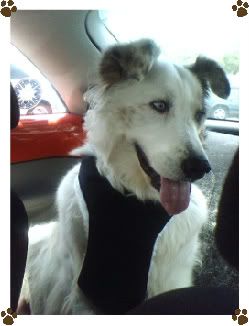 Mika Dog
"All things share the same breath;
the beast, the tree, the man.
The Air shares its spirit with
all the life it supports."
--Chief Seattle
"If there are no dogs in Heaven,
then when I die I want to go where they went."
~Will Rogers
"The greatness of a nation and its moral progress
can be judged by the way its animals are treated."
~~Mahatma Gandhi