Lawsuit against pope
Lawsuit against pope
http://abcnews.go.com/US/wireStory?id=10445461
from the article:
"Suit Against Pope, Vatican Details Wisconsin Abuse
Lawsuit against pope, Vatican reveals more correspondence about accused Wisconsin priest
By DINESH RAMDE
The Associated Press
MILWAUKEE April 22, 2010 (AP)
The case of a Wisconsin priest accused of preying on boys at a school for the deaf was presented to the Vatican by one of the victims a year earlier than previously thought, according to documents revealed Thursday in another lawsuit aimed at the highest levels of the Roman Catholic Church.
A man identified in the lawsuit as "John Doe 16" of Illinois wrote a March 5, 1995, letter to then-Vatican Secretary of State Angelo Sodano alleging that the Rev. Lawrence Murphy molested him for a number of years. Previously, it was believed that the Vatican first learned of the allegations against Murphy in a July 1996 letter from Milwaukee Archbishop Rembert Weakland.
Murphy, who died in 1998, is accused of sexually abusing some 200 boys at the school from 1950 to 1974. His case drew renewed scrutiny after the recent release of documents suggesting that a Vatican office led by then-Cardinal Joseph Ratzinger — now the pope — failed to aggressively discipline Murphy.
Doe 16's letter was released by his attorney, Jeff Anderson of St. Paul, Minn., who provided a copy of a receipt showing the registered letter had reached the Vatican. The man wrote Sodano again and got no response, according to Anderson.
The Vatican was studying the lawsuit and had no immediate comment.
A Vatican spokesman has said the church's Congregation for the Doctrine of the Faith was only informed of the Murphy case some 20 years after the diocese knew of the allegations and after civil authorities decided to drop their investigation. The congregation suggested that the Wisconsin bishops restrict his ministry rather than stage a full-blown canonical trial, which it had earlier supported.
The lawsuit seeks the release of confidential Vatican files detailing clergy abuse allegations, as well as unspecified monetary damages. It also seeks a jury trial."
(article continues...)
Blessings,
Gypsy
)O(
Strong like a mountain,
Flowing like a river."
~~Tai Chi Chih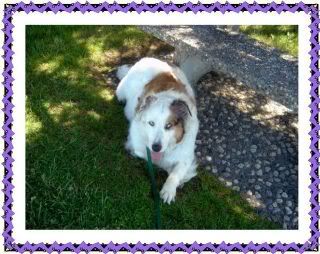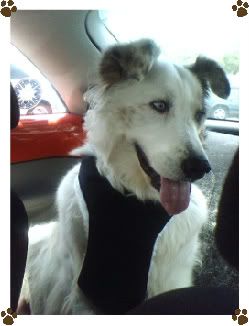 Mika Dog
"All things share the same breath;
the beast, the tree, the man.
The Air shares its spirit with
all the life it supports."
--Chief Seattle
"If there are no dogs in Heaven,
then when I die I want to go where they went."
~Will Rogers
"The greatness of a nation and its moral progress
can be judged by the way its animals are treated."
~~Mahatma Gandhi