Mormon leader: religious freedom at risk
Mormon leader: religious freedom at risk
| | |
| --- | --- |
| | Fri, 10-16-2009 - 11:44am |
http://www.google.com/hostednews/ap/article/ALeqM5iCrSWSM6V3N-yi3tAJOBlnjwR27wD9BAGSB01
from the article:
"Mormon leader: religious freedom at risk
By ERIC GORSKI (AP) – 2 days ago
The anti-Mormon backlash after California voters overturned gay marriage last fall is similar to the intimidation of Southern blacks during the civil rights movement, a high-ranking Mormon said Tuesday.
Elder Dallin H. Oaks referred to gay marriage as an "alleged civil right" in an address at Brigham Young University-Idaho that church officials described as a significant commentary on current threats to religious freedom.
Oaks suggested that atheists and others are seeking to intimidate people of faith and silence their voices in the public square, according to his prepared remarks.
"The extent and nature of religious devotion in this nation is changing," said Oaks, a member of the Quorum of the Twelve Apostles, a church governing body. "The tide of public opinion in favor of religion is receding, and this probably portends public pressures for laws that will impinge on religious freedom."
(article continues...)
Blessings,
Gypsy
)O(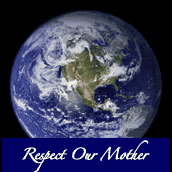 "What is life? It is the flash of a firefly in the night.
It is the breath of a buffalo in the wintertime.
It is the little shadow which runs across the grass
and loses itself in the sunset.
- Crowfoot, Blackfoot warrior and orator

Blessed Be!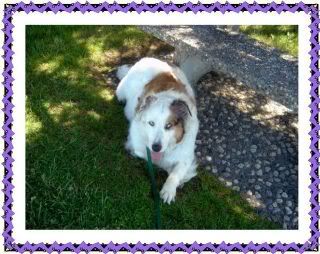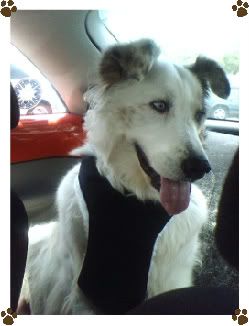 Mika Dog
"All things share the same breath;
the beast, the tree, the man.
The Air shares its spirit with
all the life it supports."
--Chief Seattle
"If there are no dogs in Heaven,
then when I die I want to go where they went."
~Will Rogers
"The greatness of a nation and its moral progress
can be judged by the way its animals are treated."
~~Mahatma Gandhi
"Life is a state of mind." ~~from Being There.