No crucifixes in Italian public schools
No crucifixes in Italian public schools
http://www.google.com/hostednews/ap/article/ALeqM5j7ePwV7h1sb1YI9XU_nt7Ui3m_iAD9BO3LR01
from the article:
"European court: No crucifixes in Italian schools
(AP) – 12 hours ago
STRASBOURG, France — Europe's court of human rights ruled Tuesday the display of crucifixes in Italian public schools violates religious and education freedoms under the continent's rights convention.
The ruling, which could force a Europe-wide review of the use of religious symbols in government-run schools, rejected arguments by Italy's government that the crucifix was a national symbol of culture, history and identity, tolerance and secularism.
A seven-judge panel sided with a complaint filed by Soile Lautsi, a parent of two children, who claimed public schools in her northern Italian town eight years ago refused to remove the Roman Catholic symbols from classrooms.
The ruling awarded euro5,000 ($7,390) in damages to Lautsi, which the Italian government will pay her. The court, however, did not order Italian authorities to remove the crucifixes and the ruling can still be appealed to the European Court of Human Rights' Grand Chamber of 17 judges.
Lautsi says the crucifix violates the secular principles the public schools are supposed to uphold and the right to offer her children a secular education. Crucifixes are very common in Italian public schools.
"The presence of the crucifix ... could easily be interpreted by pupils of all ages as a religious sign and they would feel that they were being educated in a school environment bearing the stamp of a given religion," the court said in a statement on the case, adding the presence of such symbols could be "disturbing for pupils who practiced other religions or were atheists."
The court added that secular, state-run schools must "observe confessional neutrality in the context of public education," where attendance is compulsory."
(article continues...)

Blessings,
Gypsy
)O(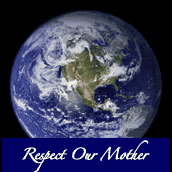 "What is life? It is the flash of a firefly in the night.
It is the breath of a buffalo in the wintertime.
It is the little shadow which runs across the grass
and loses itself in the sunset.
- Crowfoot, Blackfoot warrior and orator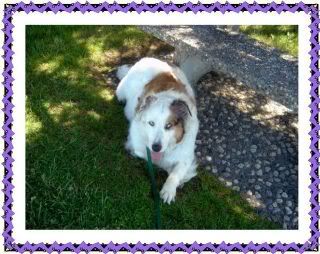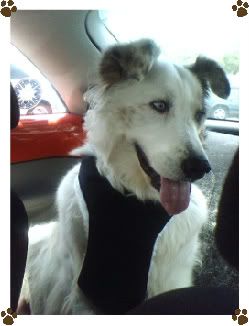 Mika Dog
"All things share the same breath;
the beast, the tree, the man.
The Air shares its spirit with
all the life it supports."
--Chief Seattle
"If there are no dogs in Heaven,
then when I die I want to go where they went."
~Will Rogers
"The greatness of a nation and its moral progress
can be judged by the way its animals are treated."
~~Mahatma Gandhi