Pakistan lifts Facebook ban
Pakistan lifts Facebook ban
http://www.google.com/hostednews/ap/article/ALeqM5gaYX44y9hFrAImMU0qoclnK-_aMQD9G1QM1O0
"Pakistan lifts Facebook ban after page removed
By BABAR DOGAR (AP) – 12 hours ago
LAHORE, Pakistan — Pakistan lifted a ban on Facebook on Monday after officials from the social networking site apologized for a page deemed offensive to Muslims and removed its contents, a top information technology official said.
The move came almost two weeks after Pakistan imposed the ban amid anger over a page that encouraged users to post images of Islam's Prophet Muhammad. Many Muslims regard depictions of the prophet, even favorable ones, as blasphemous.
"In response to our protest, Facebook has tendered their apology and informed us that all the sacrilegious material has been removed from the URL," said Najibullah Malik, secretary of Pakistan's information technology ministry, referring to the technical term for a Web page.
Facebook assured the Pakistani government that "nothing of this sort will happen in the future," Malik said.
Officials from the website could not immediately be reached for comment. They said earlier the contents of the "Everybody Draw Mohammed Day!" page did not violate Facebook's terms.
The page encouraged users to post images of the prophet to protest threats made by a radical Muslim group against the creators of the American TV series "South Park" for depicting Muhammad in a bear suit during an episode earlier this year.
Pakistan blocked Facebook on May 19 following a ruling by one of the country's highest courts. The Lahore High Court reversed its ruling Monday because of Facebook's response, paving the way for the government to restore access, Malik said.
The government will continue to block some Web pages that contain "sacrilegious material," but Malik declined to specify which ones."
(article continues...)

Blessings,
Gypsy
)O(
Strong like a mountain,
Flowing like a river."
~~Tai Chi Chih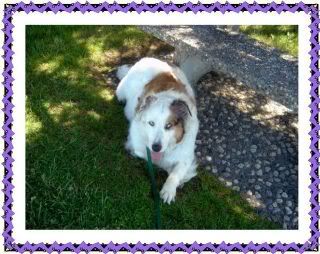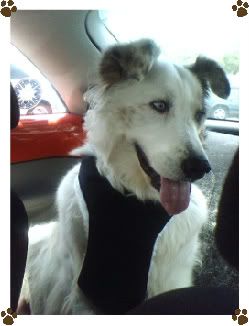 Mika Dog
"All things share the same breath;
the beast, the tree, the man.
The Air shares its spirit with
all the life it supports."
--Chief Seattle
"If there are no dogs in Heaven,
then when I die I want to go where they went."
~Will Rogers
"The greatness of a nation and its moral progress
can be judged by the way its animals are treated."
~~Mahatma Gandhi