Religious Hiring Rights
Religious Hiring Rights
| | |
| --- | --- |
| | Sat, 05-29-2010 - 12:19pm |
http://www.pbs.org/wnet/religionandethics/episodes/may-28-2010/religious-hiring-rights/6365/
"May 28th, 2010
Religious Hiring Rights
KIM LAWTON, correspondent: It's graduation time at the Helping Up Mission, a nondenominational Christian ministry for poor and homeless men in Baltimore. On this day, several men are being recognized for reaching new stages of success in their recovery from drug and alcohol addiction. Helping Up believes that spirituality plays a key role in the recovery process, and it wants those who work there to reflect its values. The ministry relies largely on private donations, but it has received some public funding as well, and that raises a difficult question: If the mission takes government money, should it still be allowed to only hire people who share its religious beliefs?
BOB GEHMAN (Executive Director, Helping Up Mission): A faith-based organization is only faith-based if it can hire people of the particular faith that it espouses, so if, for instance, we were not able to discriminate in our hiring practices based on our faith and religion, that would change us.
BARRY LYNN (Executive Director, Americans United for Separation of Church and State): I don't think that there's any moral or ethical or constitutional justification for a religious group taking government funds, tax dollars, and saying we're only going to hire the people we want, we're going to have a religious litmus test for hiring. That's dead wrong, and it should be stopped.
For decades, religious groups have been partnering with the government to provide a host of social services in the US and around the world. Those partnerships attracted new visibility—and new controversy—after President George W. Bush created his faith-based initiative—
PRESIDENT GEORGE W. BUSH: People who don't have hope can find hope.
LAWTON: —in his words "to level the playing field" so that more religious groups could compete for government grants.
A series of laws, regulations and court decisions have tried to ensure that the faith-based partnerships don't violate the Constitution. For example, tax dollars may not be used to fund proselytizing. But the issue of religious hiring remains one of the most contentious questions. The Civil Rights Act of 1964 and its regulations banned discrimination in hiring but granted faith groups an exemption, allowing them to hire on the basis of religion. But Barry Lynn, executive director of Americans United for Separation of Church and State, says federal funding should change the calculus.
LYNN: Whenever government money enters the picture, then the civil rights rubric of our country is you don't get to discriminate anymore. If you're engaged in federal work with federal money, you really have to play by the same rules as everyone else. You don't get to be a bigot, you don't get to discriminate, you don't get to select people for a job or fire people from a job because of their religious beliefs or orientation.
Stanley Carlson-Thies heads the Institutional Religious Freedom Alliance, which helps faith-based groups protect their identity and practices. He says the law allows religious groups to create an organizational philosophy as other federally funded entities do.
STANLEY CARLSON-THIES (Executive Director, Institutional Religious Freedom Alliance): I think the faith groups see it as, you know, like a Democratic senator hires Democrats for his or her office, and environmental groups hire environmentally sensitive people, and so on, and they say hey, we're a faith group, it's faith that motivates us, defines us, so we're looking for people who are, share that faith.
LAWTON: Carlson-Thies sees this as an issue that pits an individual's rights against institutional rights. He says for faith groups it's not discrimination in the traditional sense.
CARLSON-THIES: It's not that they think of this as you grew up on the wrong side of the tracks, we're going to keep you out. No, it's more do you share the things that motivate us? Do you have the same set of values? Do you have the same set of behaviors?
LAWTON: On the presidential campaign trail in July 2008, candidate Barack Obama visited a Christian youth program in Zanesville, Ohio, and promised that his administration would continue partnerships between faith-based groups and the government. But he said there would be a few caveats.
PRESIDENT BARACK OBAMA: First, if you get a federal grant you don't use that grant money to proselytize to the people you help, and you can't discriminate against them, or against the people you hire, on the basis of their religion.
LAWTON: When President Obama set up his White House Office of Faith-Based and Neighborhood Partnerships, many civil rights groups expected to see all religious hiring preferences banned in federally funded programs. That hasn't happened. Instead, Joshua DuBois, head of Obama's faith office, has outlined a different course."
(article continues...also video at link)
Blessings,
Gypsy
)O(
Strong like a mountain,
Flowing like a river."
~~Tai Chi Chih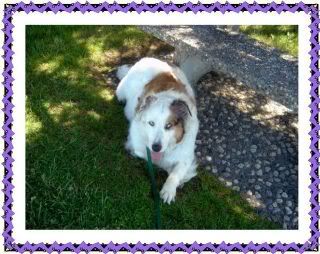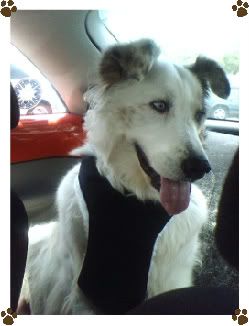 Mika Dog
"All things share the same breath;
the beast, the tree, the man.
The Air shares its spirit with
all the life it supports."
--Chief Seattle
"If there are no dogs in Heaven,
then when I die I want to go where they went."
~Will Rogers
"The greatness of a nation and its moral progress
can be judged by the way its animals are treated."
~~Mahatma Gandhi