Saved?Some Presbyterians & other faiths
Saved?Some Presbyterians & other faiths
http://www.sfgate.com/cgi-bin/article.cgi?f=/n/a/2010/02/10/national/a082549S87.DTL
"Some Presbyterians see salvation by other faiths
By DYLAN LOVAN, Associated Press Writer
Wednesday, February 10, 2010
(02-10) 13:24 PST Louisville, Ky. (AP) --
The Presbyterian Church USA's statement of faith says God through Jesus Christ delivers followers "from death to life eternal."
But one in three members of the nation's largest Presbyterian denomination seem to believe there's some wiggle room for non-Christians to get into heaven, according to a recent poll.
The Presbyterian Panel's "Religious and Demographic Profile of Presbyterians" found that 36 percent of members disagreed or strongly disagreed with the statement: "Only followers of Jesus Christ can be saved." Another 39 percent, or about two-fifths, agreed or strongly agreed with the statement.
"There seems to be some universalist streak in Presbyterianism, where some Presbyterians are open to the idea of other paths that folks in other faiths might be taking," said Perry Chang, administrator of the Presbyterian Panel, which convenes every three years.
The Presbyterian Church USA, with about 2.1 million members, is the largest Presbyterian denomination in the country. A total of 3,450 Presbyterians responded to the study, which was mailed in October 2008. The panel issued the religious and demographic report last month.
Polls asking similar questions about views on salvation have provided a wide range of results."
(article continues...)

Blessings,
Gypsy
)O(
Strong like a mountain,
Flowing like a river."
~~Tai Chi Chih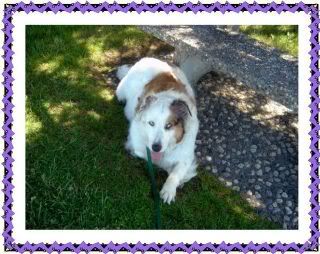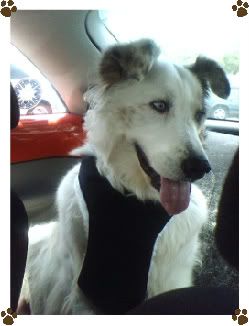 Mika Dog
"All things share the same breath;
the beast, the tree, the man.
The Air shares its spirit with
all the life it supports."
--Chief Seattle
"If there are no dogs in Heaven,
then when I die I want to go where they went."
~Will Rogers
"The greatness of a nation and its moral progress
can be judged by the way its animals are treated."
~~Mahatma Gandhi