Summer camp for atheists, agnostics, etc
Summer camp for atheists, agnostics, etc
| | |
| --- | --- |
| | Thu, 07-01-2010 - 11:26pm |
http://www.usatoday.com/news/religion/2010-06-30-no-religion-camp_N.htm
Summer camp caters to kids of atheists, agnostics
By Meredith Heagney, The Columbus Dispatch
CLARKSVILLE, Ohio — The camp director's housekeeping lecture met the usual disinterest from the dining hall full of sweaty, bug-bitten kids.
Messy cabins are a staple of summer camp. Who wants to tidy up when you can swim, play games and goof around with your friends?
But August Brunsman finished his cleaning directive with a so-subtle-the-kids-probably-missed-it pun that made clear that Camp Quest is not the usual summer offering.
"Remember," he said, a slight grin crossing his face, "cleanliness is next to godlessness."
Camp Quest is a sleep-away camp for the children of atheists, agnostics, humanists and other nonbelievers, though kids from religious families are welcome, too.
(article continues...)
Blessings,
Gypsy
)O(
Strong like a mountain,
Flowing like a river."
~~Tai Chi Chih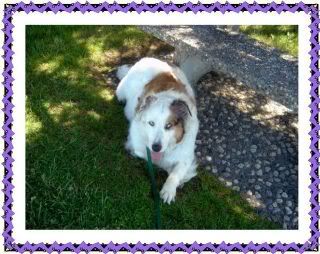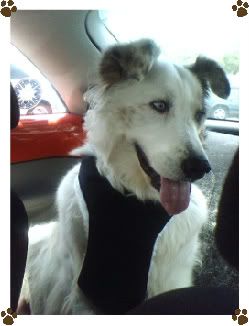 Mika Dog
"All things share the same breath;
the beast, the tree, the man.
The Air shares its spirit with
all the life it supports."
--Chief Seattle
"If there are no dogs in Heaven,
then when I die I want to go where they went."
~Will Rogers
"The greatness of a nation and its moral progress
can be judged by the way its animals are treated."
~~Mahatma Gandhi