Supreme Court rules re Christian group
Supreme Court rules re Christian group
| | |
| --- | --- |
| | Wed, 06-30-2010 - 12:48pm |
http://www.sfgate.com/cgi-bin/article.cgi?f=/c/a/2010/06/29/BAE51E67EG.DTL
"Court denies Christian group's suit of Hastings
(06-28) 13:30 PDT SAN FRANCISCO -- A public university is not required to subsidize student groups with discriminatory membership policies, the U.S. Supreme Court ruled Monday in a dispute between a San Francisco law school and a Christian club that excludes gays and nonbelievers.
UC Hastings College of the Law's requirement that officially recognized student organizations be open to everyone does not force the Christian Legal Society to change either its beliefs or its membership practices to stay on campus, the court said in a 5-4 ruling.
A school "may reasonably draw a line in the sand permitting all organizations to express what they wish but no group to discriminate in membership," wrote Justice Ruth Bader Ginsburg in the majority opinion.
She said the university's policy on officially recognizing student organizations, which reflects anti-discrimination provisions of California law, "ensures that no Hastings student is forced to fund a group that would reject her as a member."
But dissenting justices said Hastings is punishing the Christian organization because of its views.
"The court arms public educational institutions with a handy weapon for suppressing the speech of unpopular groups," wrote Justice Samuel Alito, who was joined by Justices Antonin Scalia and Clarence Thomas and Chief Justice John Roberts. Alito called the ruling "a serious setback for freedom of expression."
Ginsburg countered that the Christian group was not seeking equal treatment, but instead "a preferential exemption from Hastings' policy." Her opinion was joined by Justices John Paul Stevens, Anthony Kennedy, Stephen Breyer and Sonia Sotomayor."
(article continues...)
Blessings,
Gypsy
)O(
Strong like a mountain,
Flowing like a river."
~~Tai Chi Chih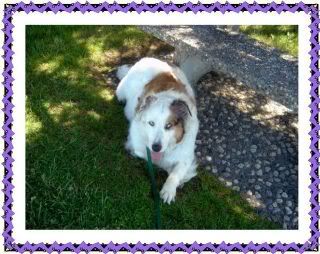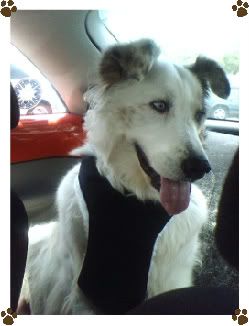 Mika Dog
"All things share the same breath;
the beast, the tree, the man.
The Air shares its spirit with
all the life it supports."
--Chief Seattle
"If there are no dogs in Heaven,
then when I die I want to go where they went."
~Will Rogers
"The greatness of a nation and its moral progress
can be judged by the way its animals are treated."
~~Mahatma Gandhi