Teacher: Alleged Anti-Gay Teachings
Teacher: Alleged Anti-Gay Teachings
http://www.cbs47.tv/news/local/story/FCC-Instructor-Under-Fire-Over-Alleged-Anti-Gay/c3t6iZMyjUmy1DSvBK4Y2w.cspx?rss=153
FCC Instructor Under Fire Over Alleged Anti-Gay Teachings
Reported by: Steve McCarron
Last Update: 2/08 9:32 pm
An instructor at Fresno City College is under fire over his alleged teachings about homosexuality.
2 FCC students accuse Dr. Bradley Lopez of presenting religious-based and anti-gay views as scientific fact inside the classroom.
The American Civil Liberties Union sent a letter to FCC President Cynthia Azari on Monday demanding that the school ensure that all its health science classes teach unbiased and medically accurate information.
In a statement released Monday, Dr. Azari said, "The College takes its non-discrimination and prohibition of harassment policies seriously, investigates alleged violations and takes ppropriate actions to enforce compliance. Beyond that, we don't comment on personnel matters for confidentiality reasons."
(video of news report at link)
****
Yet another alleged incident of using gov't funds at gov't schools to preach religion... Where do people get off doing this kind of arrogant and, illegal, crap in our public schools?! And why doesn't the administration know what the heck is going on??? (The video indicates this teacher has been there since the mid 70s, if I heard correctly...Like, HUH?!) >>:\\
Blessings,
Gypsy
)O(
Strong like a mountain,
Flowing like a river."
~~Tai Chi Chih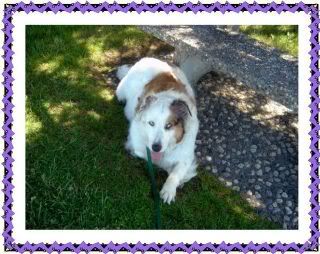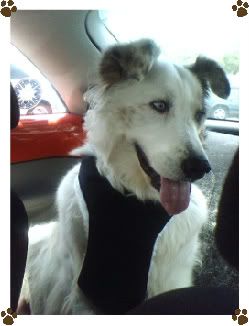 Mika Dog
"All things share the same breath;
the beast, the tree, the man.
The Air shares its spirit with
all the life it supports."
--Chief Seattle
"If there are no dogs in Heaven,
then when I die I want to go where they went."
~Will Rogers
"The greatness of a nation and its moral progress
can be judged by the way its animals are treated."
~~Mahatma Gandhi