USGeneticist wins $1.5mil religion prize
USGeneticist wins $1.5mil religion prize
http://news.yahoo.com/s/ap/20100325/ap_on_re/us_rel_religion_prize
"US geneticist wins $1.5 million religion prize
By BRETT ZONGKER, Associated Press Writer Brett Zongker, Associated Press Writer Thu Mar 25, 11:25 am ET
WASHINGTON – A one-time priest who later became an evolutionary geneticist and molecular biologist and helped scientifically refute creationism with his research was honored Thursday with one of the world's top religion prizes.
Francisco J. Ayala, 76, a U.S. citizen originally from Spain, will receive the 2010 Templeton Prize, valued at $1.53 million, the John Templeton Foundation announced at the National Academy of Sciences.
It is the largest monetary award given each year to an individual and honors someone who made exceptional contributions to affirm spirituality. Officials increase the value each year to exceed the Nobel Prize.
"I see religion and science as two of the pillars on which American society rests," Ayala told The Associated Press, saying the United States is one of the world's most religious countries. "We have these two pillars not talking, not seeing they can reinforce each other."
Ayala is a notable choice because he opposes the entanglement of science and religion. The former Dominican priest is adamant that science and religion do not contradict each other.
"If they are properly understood, they cannot be in contradiction because science and religion concern different matters, and each is essential to human understanding," he said in remarks prepared for the acceptance ceremony."
(article continues...)
Blessings,
Gypsy
)O(
Strong like a mountain,
Flowing like a river."
~~Tai Chi Chih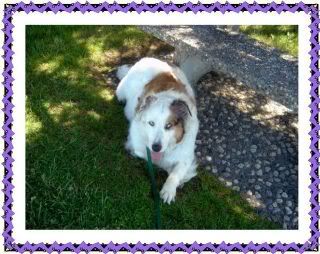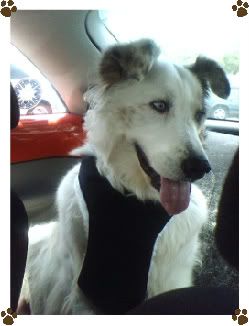 Mika Dog
"All things share the same breath;
the beast, the tree, the man.
The Air shares its spirit with
all the life it supports."
--Chief Seattle
"If there are no dogs in Heaven,
then when I die I want to go where they went."
~Will Rogers
"The greatness of a nation and its moral progress
can be judged by the way its animals are treated."
~~Mahatma Gandhi