Vatican to host Galileo exhibit
Vatican to host Galileo exhibit
Some things have changed for the better... Would be a wonderful opportunity to see this exhibit! :)
http://news.bbc.co.uk/2/hi/europe/8308142.stm
"Vatican to host Galileo exhibit
By Duncan Kennedy
BBC News, Rome

A new exhibition marking the 400th anniversary of Galileo's work is set to open in the Vatican.
The Catholic Church once labelled Galileo, now regarded as modern astronomy's founding father, a heretic.
He was tried for challenging the widely held belief that the Sun travelled around the Earth.
Although Copernicus did much ground-breaking work on the link between the Sun and the Earth, it was Galileo's instruments that proved the theory.
It was not until 1992 that Pope John Paul II declared that the Church's ruling was an error and that Catholics were not hostile to science.
Now a selection of Galileo's instruments - along with those of other key figures in astronomy - is being put on display in the Vatican.
There will also be some of Galileo's original documents in which he excitedly recorded his first discoveries.
The exhibition runs until January."
Blessings,
Gypsy
)O(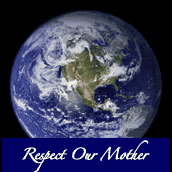 "What is life? It is the flash of a firefly in the night.
It is the breath of a buffalo in the wintertime.
It is the little shadow which runs across the grass
and loses itself in the sunset.
- Crowfoot, Blackfoot warrior and orator

Blessed Be!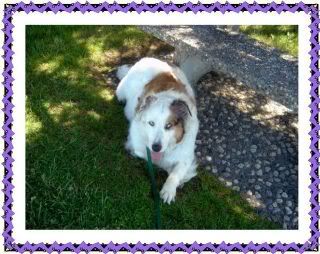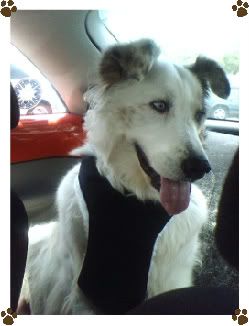 Mika Dog
"All things share the same breath;
the beast, the tree, the man.
The Air shares its spirit with
all the life it supports."
--Chief Seattle
"If there are no dogs in Heaven,
then when I die I want to go where they went."
~Will Rogers
"The greatness of a nation and its moral progress
can be judged by the way its animals are treated."
~~Mahatma Gandhi
"Life is a state of mind." ~~from Being There.