Update!
Update!
Hey everyone!!
I haven't been on in forever but I thought I'd stop by and see how everyone is doing. Facebook makes it difficult for me to want to get on here because I'm friends with most of the old members and just talk to them on there. I know quite a few of you aren't on facebook, though, so I'll try to come on here more often.
Anyways, Kaelyn is 9.5 months! It's crazy how fast this past year has gone by. She crawls like crazy (has been since 6.5 months) and cruises around all the furniture. She can stand by herself for minutes at a time, and is pro at walking if we hold her hand, but thus far she has only taken 2 steps without holding onto anything. 2 steps in a row, that is. She takes 2 steps multiple times each day, but still hasn't managed to take more than 2 before she falls, lol. I'm thinking she'll probably be walking on her own by the time she's 10 months. She is about 16 pounds (based on our at home scale. We won't know exactly how much she weighs til her appointment on Monday), so she's still tiny! She babbles a lot, but she knows the meaning of a few words now. She knows mama, dada, uh oh, and wow. I have no idea how she managed to learn "wow," but she did! lol. It's really cute when she says it, too. If we give her a new toy or something she hasn't seen before she'll open her eyes really wide like she is amazed and say "woooow!!" She can also wave (has been since 6 months) and can clap. We're trying to teach her how to blow kisses now. Other than that she isn't doing too much else. Aside from getting into everything and developing a little attitude when I tell her no, lol.
Hope everyone else is doing well. I miss you ladies!!
And here are a few recent pics for those of you who aren't friends with me on facebook :) (If they are cut off click to see the full pic)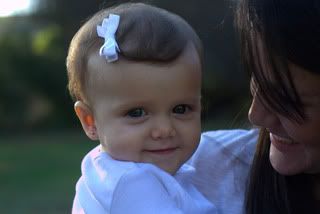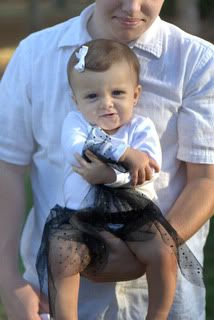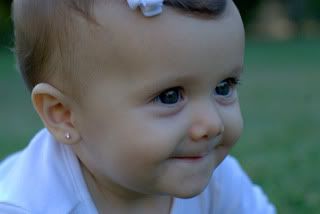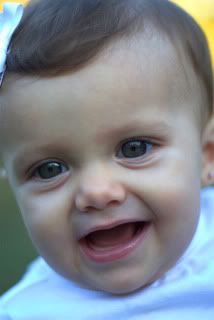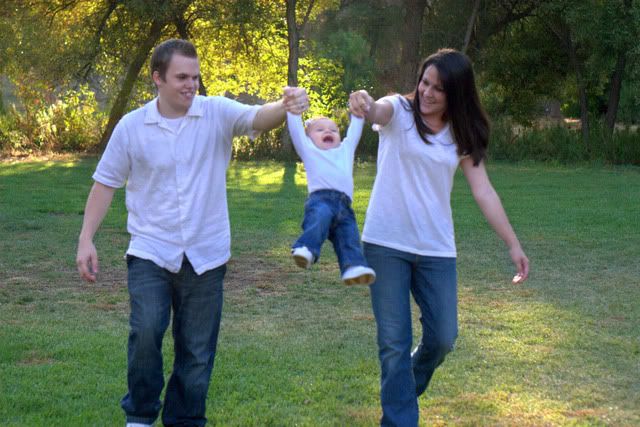 Powered by
CGISpy.com