Vacation...oh, YUM!
Vacation...oh, YUM!
Enchiladas. Beer. Biscuits & country mushroom gravy. Eggs. Pumpkin pancakes. Scotch on the rocks. Pretzels. Pumpkin bread. Skinny Cows. Staying away from the candy aisle at the grocery store. ROFL!
Just having it all, but in reasonable portions. Nothing overboard or seconds. :)
Walked all over our DD's school today, some up & down hill. Her bed is *so* comfy. Besides the statin, I think our bed is too hard even with 3" foam topper we recently added. Doing so much better without the statin. YAY!
Trying to enjoy and eat balanced. Salads. 5 servings fruits & veggies per day. No butter.
Blessings,
Gypsy
)O(
Strong like a mountain,
Flowing like a river."
~~Tai Chi Chih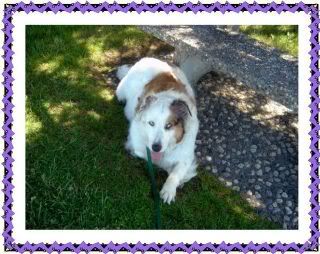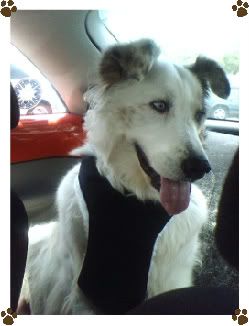 Mika Dog
"All things share the same breath;
the beast, the tree, the man.
The Air shares its spirit with
all the life it supports."
--Chief Seattle
"If there are no dogs in Heaven,
then when I die I want to go where they went."
~Will Rogers
"The greatness of a nation and its moral progress
can be judged by the way its animals are treated."
~~Mahatma Gandhi