laras a big sister too
laras a big sister too
Her baby brother was born April 28, a day late, unlike lara who was early. he was also 9 pounds 2 ounces, compared to Laras 7 pounds 10 ounces. we went in for an induction because the dr. said his head was to huge to wait any longer, but then when we got to hospital my body started the process itself naturally. the labor was much easier (though just as long) than it was with BEach Baby. i think part of the difference was that with BB the water broke before labor and with little brother..they had to break it at 8 cm.
anyway new baby is so easy, but lara is being really difficult. if its just me and the kids she cries and whines a lot and doesnt want to eat or sleep. if anyone else is there she is her happy cheerful self.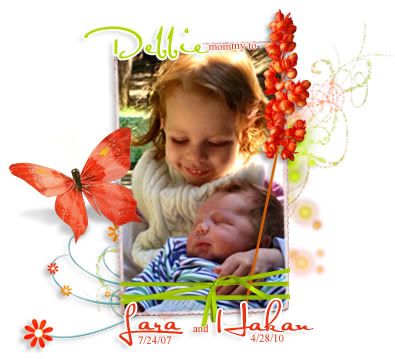 Thanks Tracy from signature showcase for my new siggy!!