I am in sleep Hell!
I am in sleep Hell!
And it isn't even Mack's fault!
I live in a pretty rural area. I am sandwiched between roosters, goats, and dogs. All things I am very used to and normally not bothered by.
While I was in the hospital, my neighbor mated his two dogs. Well, they had 8 puppies. Two pups perished and two were given away. So, they now have 6 dogs. SIX. They have created a new type of night time hell that I just can't take. I am finding myself reciting the serenity prayer throughout the night.
Mack is working really hard at being a good sleeper. I am working hard at helping her to be independent. The dogs are working hard to make sure that Mackenzie is awake all night. The dogs barked on and off alllllll night. Just when I would get Mack back to sleep by rocking or nursing she would be up again.
There is a strangeness about where I live. Things considered acceptable where I am would be unheard of in other places. Lots of people have MANY dogs. Not many people around me pay a lot of attention to their pets. Lots of dogs in cages with some used for hunting. I don't want to judge how others live...but these dogs now are affecting me and how my kids are sleeping. I don't think there is much I can do...that will actually bring results.
We are friends with said neighbors but even if I talk to them I know that nothing will happen. My house is tiny. I don't have anywhere else I can put Mack to sleep. If I put her in our studio on the other side of our house, #1 I will worry about her out there alone and #2 she will be woken by the caged roosters the boys use next door for cockfights. Nice...I know.
Just venting in my tired stupor. Mack is sleeping in her car seat now and I am assuming the pups next door are napping now too from their wild night. When we bought this house we were on the 5 year plan to moving to a better place. Ok, 9 years later we are now on the 15 year plan. Waiting for kids to get outta daycare so we can afford the neighborhood we like.
Give me the strength to accept the things I cannot change...
I heard today that Hawaii is #2 happiest state? They must have been in a different neighborhood.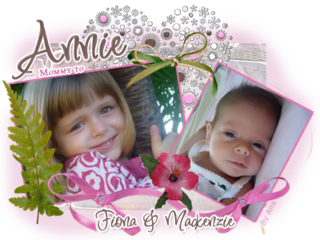 Check out our web page!
http://mackenzieandfiona.shutterfly.com
/