Friday Homeschool Recess 2/15
Friday Homeschool Recess 2/15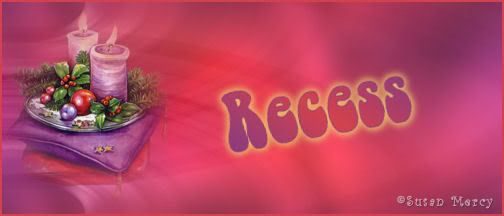 Hey moms and grandmas, come on out and play.  It's recess time!
My Google calendar is such a liar.  It says I have "nothing scheduled for today."  It should come follow me around and find out what it is I'll be doing all day then, because I certainly won't be sitting around eating bon bons and loafing, LOL!
Negatives at co-op yesterday.  Evidently, in addition to being in "running wild throughout the church" mode (how is that acceptable in the first place???), the bigger boys were also in "pick on the girls and tease them" mode.  DD got called several names, including fat, and was made to feel very uncomfortable.  I pick and choose what to jump into the middle of and I chose to jump in.  So far between the two of us, we've gotten several heartfelt messages of support and apology.  The main perps haven't apologized yet...but perhaps the email hasn't been received either...but several teens realized that they could and should have stopped what was happening and didn't do anything, and have apologized for that.  Hopefully this will be a learning experience for more than one teen.  Kind of ironic, that was happening at the Christian co-op, while all of the public schools were having an emphasis on non-violence and on being nicer to each other!  Anywaysssssssssssssss........
I feel like a blah zombie today.  I think maybe it's because yesterday was so horrendous at work.  Just busy and every call was a really serious call.  Nobody died on our watch, so that's a good thing, right?  Well, died yet.  Hoping all recover.  I feel like doing what my Google calendar says I have to do...nothing.  If only!