Friday Homeschool Recess 2/22
Friday Homeschool Recess 2/22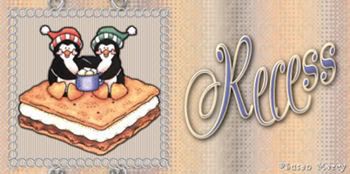 Hey moms and grandmas, come on out and play.  It's recess time!
Today is DS' favorite day of the year!  No, not Christmas.  Not his birthday.  It's tree tapping day 
  He is up already and filling his hollow leg...and he and poppa have a date at 0830 to get started.  They'll be tapping in the snow as it's just started and it's coming down heavy right now, but I don't think that'll bother either one of them, LOL.  Temps starting tomorrow will be entering the "above freezing during the day, below freezing at night" cycle, so the sap will be flowing soon, I think.
DD's chest is starting to feel better...hopefully that's continuing today.  I think she got a bit stir crazy, LOL.  I'll just be happy if she can sing on Sunday...or even before that.  She hasn't been able to sing all week and it's about killing her, to lose that method of expression.