Friday Homeschool Recess 2/8
Friday Homeschool Recess 2/8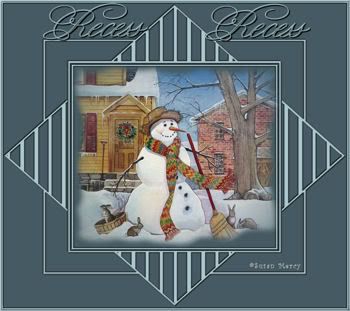 Hey moms and grandmas, come on out and play.  It's recess time!
Help!  I've lost my ruler and my fingers are going to freeze getting it back.  Yep, there's more snow than the ruler.  Woot woot.  DS is soooooo happy.  He's got his eyes on $$$ for shoveling.  Heading out there very very soon.  I think he'll get tired quickly...LOL.  Since our snowblower isn't working...again...hasn't worked for 2 years despite being rebuilt (gack!) I will go out and help him a bit.  I was going to get the end of the driveway where the snowplow went by but my dead headed over here with his snowblower so maybe I won't have to do that.  He's a pretty nice daddy.
I creamed my knee last night.  Went outside with ds so he wasn't sledding by himself.  He wanted to show me some ice from last week's flood.  It was very slippery under the snow but the ice was breaking underfoot.  I slipped and fell, and my knee broke through ice and jammed up against the broken edge of the ice.  Ouch.  It's swollen and bruised bigtime but I think it's just a bruise.  I had big plans of sitting down to do my devotional and icing it, but somehow 50 others things have happened and I still haven't sat down.  I'll do it after I come in from outdoorse, I guess.