Happy New Year Recess
Happy New Year Recess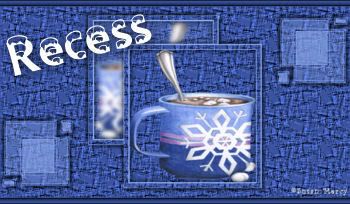 Hey moms and grandmas, come on out and play.  It's recess time!
Happy 2013.  I hope this year is a year full of learning and discovery, for all of you 
I'm not doing much celebrating...yet.  Laundry is drying, breakfast is cooked and awaiting anyone who wants to wake up and eat it, the Christmas decorations will be removed as soon as I'm done eating, I'll probably work on sorting 2012 financial info out of the drawer while the Rose Bowl Parade is on, somewhere in there I need to assemble eggplant parmesan for dinner (the eggplant is cooked, just needs to be put together), the fishtank needs to be cleaned, and I have to take dd's friend home and then take dd to a Bible study.  Holiday?  What's that???