Monday Homeschool Recess 2/18
Monday Homeschool Recess 2/18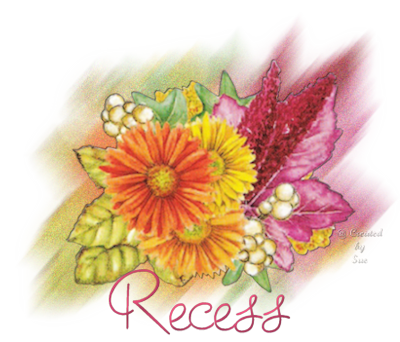 Hey moms and grandmas, come on out and play.  It's recess time!
Monday Monday why art thou a day?  LOL.  I could have easily stayed in my car and listening to the Brahms Violin Concerto, rather than walking up the sidewalk into work.  I suppose when you're arrived at work, it's too late to "call in sick", right?  After last Thursday, I'm still in need of a vacation.  Sigh.  Maybe today won't live up to it's name?????  I could hope for that!  And, I have orchestra to look forward to tonight.  So that's good.  Yes, I can do this thing called Monday!
The kiddos don't have anything going today, until dd's choir rehearsal tonight.  DH has tonight off from work so he can do the "take her to rehearsal" jaunt and I won't have to pick her up from a friend's after my rehearsal ends...which is super good because my rehearsal is at the concert venue and that's a lot farther away from where she usually hangs out.  Plus, there's a "cross country" route from the venue to our house that works a whole lot better than coming back through town.  So dh is enlisted, whether he wants to be or not, LOL.
DS has been working hard on his Lego Technic logging truck, and having great fun with it.  I need to decide what to get him for his birthday, that will be as cool as the logging truck!  He's decided Technics are fun after all because he loves the challenge.  Plus this has a motorized component!