Monday Homeschool Recess 2/4
Monday Homeschool Recess 2/4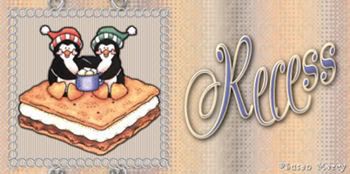 Hey moms and grandmas, come on out and play.  It's recess time!
Day shift.  Blech.  That's all I need say about that topic, LOL.  I was even tired and went to bed early last night, but my first phone call of the day was still a stupid person.  Yes, stupid.  That's the only word that fits, even if it's not a nice word 
  Maybe now that I got that out of the way I can only talk to sensible people for the rest of the day?!?!?
DD has choir tonight, and I have orchestra after work.  Poor ds...he'll need a nice snuggle when I get home. I will gladly give that, maybe even more than one!