Thursday Homeschool Recess 12/27
Thursday Homeschool Recess 12/27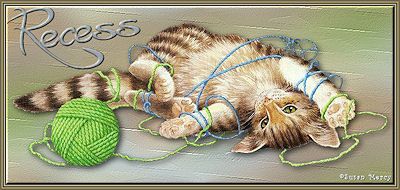 Hey moms and grandmas, come on out and play.  It's recess time!
Well no snow today...but no sun either.  Oh well.  At least what we got looks pretty.  I haven't talked to dh yet today to find out how his trip into the storm went.  He had to go downstate on a warrant pick-up and I'm sure that wasn't the most fun drive he's ever made, LOL.  Oh well...you get paid to work and if that's where work takes you, so be it.  (We go downstate in storms all the time, taking patient transfers to the bigger hospitals...illness waits for no one.)
I did get dd into the police department last night to report the mugging.  She was reluctant (because of the emotional impact) but knew it had to be done.  Hopefully mall interior surveillance cameras will show the guy on camera somewhere.  He was big so hopefully he can be picked out of the crowd.  That would be nice...and even nicer would be if one of the cops recognized him and knew who he was!  The sergeant who took the report was empathetic, especially when dd had trouble and I told him she already has PTSD.  He also complimented her highly on defending herself the way she did.  He used to teach self defense classes for women at a nearby university, so he has probably a better grasp than most officers as to how difficult what she did was.  She's not up yet, so I haven't talked to her to know how her night was, or if she's recalling any more helpful details.
Today's a busy day.  Laundry is washing right now...the bills to be paid are staring me in the face and can't be ignored much longer.  DD sings for the rotary club's lunchtime meeting at the country club, then has counseling, then has a doctor's appointment.  Between the holiday and my work schedule, there wasn't a good way to spread things out onto different days...so today they are.  I know we'll have some time to kill, so perhaps we'll stop by the Salvation Army store, or have smoothies...or cupcakes (oh, there's a good idea!!!!) or some special little treat. Not the ideal "girls day out" but hey, I work all weekend, so I'll take whatever time I can get with her!