Thursday Homeschool Recess 2/14
Thursday Homeschool Recess 2/14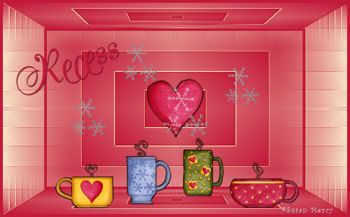 Hey moms and grandmas, come on out and play.  It's recess time!
Happy Discount Candy Eve!  LOL, j/k.  I hope there's some special treat of your choice awaiting you at some point this day.  I would love to be a mouse in my own kitchen right about now.  Each of the kiddos was planning on getting up early and making heart-shaped pancakes for the other.  I wonder who will win that race?  Actually, it'll be ds...since I tipped off dd (not knowing she was going to do the same).  I said maybe she could make him a heart-shaped egg to go with his pancakes, LOL.  I'm glad they like each other, at least!
Today is co-op day...I wonder if ds will get any valentines.  There are several little girls who are sweet on him, LOL.  He would be so embarrassed 
  I found out late last night that I have a rehearsal to attend tonight after work, so I won't even get any quality time with any of my people today.  Good thing we had a game night followed by a snuggling on the couch night last night!