Tuesday Homeschool Recess 2/12
Tuesday Homeschool Recess 2/12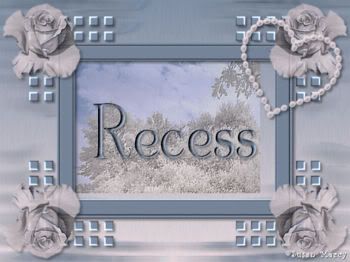 Hey moms and grandmas, come on out and play.  It's reces time!
OK, off the computer and back to work for me.  I'm loafing too long.  LOL.
Actually, today is somewhat laid back.  A little bit.  OK well really not that much, but I'm going to pretend it is.  The only appointment today is counseling, which I changed to today because I work Thursday and couldn't take them.  So we'll have to go out for a little bit.  Aside from that, we're home and chilling out more...school, laundry, yada yada yada.  At least today the snow isn't melting or being rained on!