Wednesday Homeschool Recess 2/13
Wednesday Homeschool Recess 2/13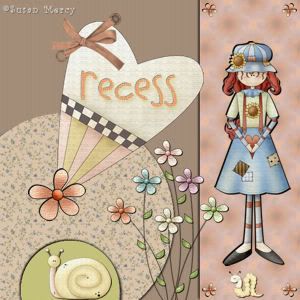 Hey moms and grandmas, come on out and play.  It's recess time!
I had this thought, as my alarm went off this morning, that it shouldn't be going off!  Good thing I work up just enough to realize...oops...yep, that's my cue to get up!  I could have easily left my phone lying there and gone back to sleep, LOL.  Thankfully I'm awake now, especially since I had a call right out of the chute.  I hate taking calls before I've rebooted the computer.  Everybody sets the CAD view screen up differently and the user's screen that I was on made absolutely no sense whatsoever.  It took me 3 tries to find the right field in which to type the address!!!  Good thing I type fast...the caller never knew I was scrambling to find things  on the screen 
The kiddos decided to challenge each other to be vegan all day today.  Kind of funny, because ds' last snack last night was cottage cheese.  He was "loading up on cheese", he said.  They also said they were going to exercise together.  Good for them...whatever they end up doing together.  DD owes ds lunch, too...she promised him yesterday but that didn't work out so hopefully today is a better day.  She has her music lesson today but that's the only event on the calendar for the day.