Wednesday Homeschool Recess 3/6
Wednesday Homeschool Recess 3/6
| | |
| --- | --- |
| | Wed, 03-06-2013 - 12:25am |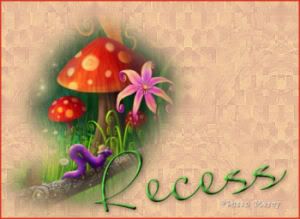 Hey moms and grandmas, come on out and play.  It's recess time!
The sap should start to drip today!  The 10-day forecast looks wonderful for syrup production, with temps in the upper 30s/lower 40s during the day, and 20s at night.  Perfect cycle weather, though I'm not looking forward to mud season as the snow melts more every day!  Oh well, such is life, and I do like my fresh maple syrup! DS is very happy to be part of the whole process.  
I'm starting to feel a bit more human, though my head still feels "funny" and I have a tight cough once in a while now.  Slowly but surely I'm making progress, at least.  I slept as long as possible yesterday, which I'm sure helped.
DD has her music lesson today and then I'm going to get groceries.  That will eat up the whole afternoon and if she doesn't fix something for supper, I'll have to do that too.  I'll probably have to do some school stuff with ds tonight after supper, since Friday will be shot because of a funeral and a wedding (not the same people, not at the same place or time, LOL) and I thought I was going to at least have Friday morning for school.  Sigh.  The best laid plans often go awry.