Weekend Wiggles 1/19 & 1/20
Weekend Wiggles 1/19 & 1/20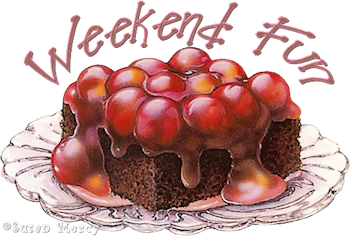 Hey moms and grandmas.  Come on out and play.  Weekends are for fun too!
I hope all of you have a good weekend.  I'm watching our snow melt...again...and not liking it!  Today it's up to 42 and it never got below freezing last night.  Drip drip drip.  The arctic blast will arrive tonight...but probably not before we're back to bare brown again.  Grrrrr.  They "say" flurries are possible the next few days.  Storm.  Storm is what we want.  Not flurries.  
We're off to church in a few minutes...then home to scrounge for lunch and chill the rest of the day.  I'm ready for the refreshing of a chill day.