Weekend Wiggles 1/26 & 1/27
Weekend Wiggles 1/26 & 1/27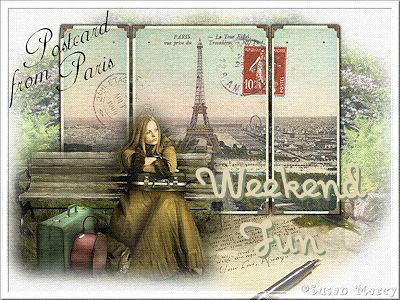 Hey moms and grandmas, come on out.  Weekends are for fun too!
Looks like the snow has pretty much left the area...we'll at least hang onto it for a couple of days before it warms up again (sigh!) and rains and turns it to a sloppy melty mess.  Seriously, this is January.  Not that I like it to be 50 below for days on end, but at least stay cold enough to keep the snow (and give us more!).  Winters these days are certainly not what they were when I was a child!
So last night at supper my children were bemoaning the fact that they had to get up this morning (for church) and couldn't have a leisurely morning.  After I got to work and talked to them, they said something about "fixing breakfast together".  Well, it turns out, they've invited the grandparents to come have breakfast and they are putting on a veritable feast!  Which means that I am under strict instructions to wake them up AS SOON as I get home.  They have to have everything prepared and eaten by 8:40!  To their credit, they did quite a bit of prep work last night...scrubbed potatoes so they can make hash browns, baked biscuits, and made gravy.  They'll just have to cook the potatoes and fix scrambled tofu this morning, but still.  I just have to say, I have two very terrific kids.  They said "goodness only knows, grandma and poppa have fixed breakfast for us many many times over the years, so fixing breakfast for them is the least we can do".  Awwwww, heartbreakers, I tell ya.  I dearly love it when they get along and have a cooperative effort like this.  They seem to have fun doing it.
As for me, I hope I have a nice long sleep.  I may or may not have to give dd a ride somewhere...depending on how well she is sounding or not sounding.  She never quite gets over the bug, and then she goes and spends a night or two with friends, and then she gets sick again (even though she claims she goes to bed early and gets lots of sleep...yea right!).  She wasn't sounding all that hot last night, after having friends over for two nights, so I'm dubious that she should really be going off tonight.  I will do my best to keep her at home, and maybe have dh give her a ride to meet and talk to the friends but not spend the night.  I'm trying to get her well because Wednesday she goes away for a 4-night visit on the other side of the state!