Frustrated!
Frustrated!
I'm new to this board, Thanks Tara for guiding me here!
This is what I posted earlier today on a different site in hopes of getting some help.
So my DD will be 2 in December. She's showing all the signs that she's ready to potty train. I was planning on really starting today by using a timer and having her sit on her potty chair every 30 min. I got a specific potty book for her to read in the bathroom only, and she gets a mini m'n'm every time she sits without a fight, and then 2 more whenever she goes potty.
This morning I woke up to her saying "pee" and grabbing her diaper - so I took her in the bathroom. She had already gone in her diaper but it was encouraging.
So I started the timer. After 3 times going to the bathroom she finally peed on her potty chair. It was a good amount too so I figured it'd be safe to put her in panties as long as we were going every 30 min. Within the next 30 min she peed 4 times, not a lot, but just enough to get her panties wet.
So my real question is - should I back off on training right now since she seems to be going a lot more than usual? The way she's going (every few minutes and it only being a little bit) makes me think it might be like a UTI where it's hard to control to flow and it feels like you have to go all day long. She doesn't have any other symptoms of that; but does have a rash.
BUT Her rash is just like the ones she gets any time she eats peaches - and she did try peaches again for the first time in 6 months a few days ago.
Am I just psyching myself out of the potty training thing today? Or should I keep at the 30 min intervals and just not do panties until we've got a better rhytm going? Part of me is telling me that she's new to the panties so she's going just a little bit because it's a new sensation as opposed to the diapers she's always had.
Sorry for this being so long...just kind of frustrated (it's been a tough week for me anyway as DH has been gone, and will be gone for another 2 weeks.)
THANKS!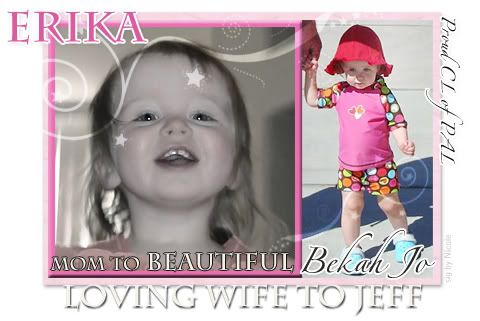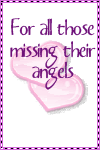 Check out my Blog - Bekah Jo's World :
http://bekahjosworld.blogspot.com
/
And my Etsy site:
http://www.etsy.com/shop.php?user_id=6978445